Main content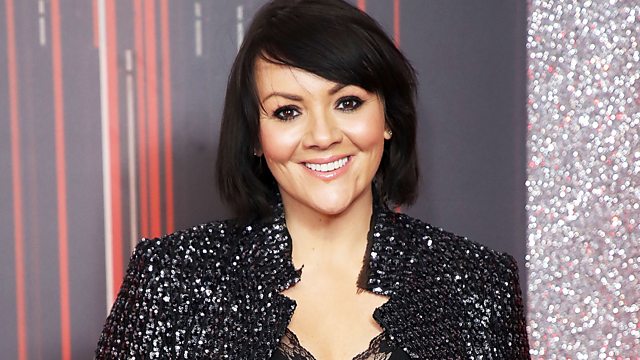 Martine McCutcheon
Saturday Live guests include a popstar, a ciderologist, a Gulf War hostage, a former Ambassador and a stand-up comedian.
Martine McCutcheon, real life east ender, became famous as a TV Eastender in the 90s playing Tiffany, on off love interest for hi-maintenance Grant Mitchell, until she was squished by Frank Butcher outside the Queen Vic on Christmas Eve. She reinvented herself as a pop star - having a Perfect Moment in 1999 with the chart topping song of that name - and then another perfect moment co-starring with Hugh Grant in the Richard Curtis romcom, Love Actually. Off screen life, however, was complicated and after an award winning but stormy run in My Fair Lady in the West End, things went Pete Tong. Illness, bankruptcy, time to regroup - but now, fighting fit, she's back with a new album.
When Benjamin Mee's dad died, he persuaded his mum to buy a zoo so that the whole family could live together. Of course it wasn't as easy as that - there were plenty of challenges along the way. But his story was made into a film starring Matt Damon in 2013.
With the thank you slot, when we offer you the opportunity to thank someone for a good deed done by left unthanked, we're especially delighted on the rare occasion when a thanker is reunited with a thankee. But, people of Britain, today we reunite two of them live in the studio. Rabia Dignam and Sir Harold Walker, who met in a crowded and extremely tense Baghdad airport during the Iraqi Invasion of 1990.
There's not much Gabe Cook doesn't know about cider. He's made cider for big name companies and small breweries. He's done the PR for the UK cider industry. And now he is his own man - a ciderologist and Britain's first 'pommelier'.
The adorable and thoroughly cherished Roy Hudd was on Saturday Live a while ago with tales of his six decades in showbiz. He started as a redcoat, has appeared in everything from panto to Broadchurch, presented the News Huddlines here on Radio Four for a quarter of a century, and is today a custodian of anecdotes to the platinum standard of Ned Sherrin. Heritage on legs, people, and we thought we'd be unforgivably remiss if we didn't get him to surrender his Inheritance Tracks.
Cally Beaton has done alright. She worked her way up to senior Vice President at the media company Viacom International. Then inexplicably at the age of 45 she decided to get into stand-up comedy. Her show Super Cally Fragile Lipstick will be in Edinburgh from August 5th
And as you know we always want to hear from you - the listener. This week's Call Out is asking 'what unusual job do you do and how did you get into it'? In fact do you have such an unusual job most people wouldn't even know it exists? We have heard of people who are professional mourners. One person even told us they had a job as a professional 'cuddler'.
We want to hear from you.
Get in touch and don't forget to leave a number in case JP Devlin wants to call you back
EMAIL: saturdaylive@bbc.co.uk
TEXT: 84844
TWEET: #bbcsaturdaylive
Presenters: Aasmah Mir & the Rev. Richard Coles
Producer: Maire Devine.
Last on
Presenters and Guests in studio - 15th July 2017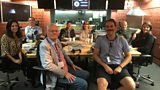 Credits
| Role | Contributor |
| --- | --- |
| Presenter | Aasmah Mir |
| Presenter | Richard Coles |
| Interviewed Guest | Martine McCutcheon |
| Interviewed Guest | Benjamin Mee |
| Interviewed Guest | Rabia Dignam |
| Interviewed Guest | Harold Walker |
| Interviewed Guest | Gabe Cook |
| Interviewed Guest | Roy Hudd |
| Interviewed Guest | Cally Beaton |
| Producer | Maire Devine |
Broadcast