Main content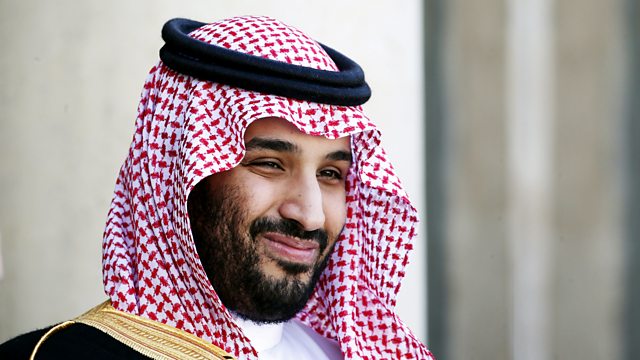 Crown Prince Mohammed bin Salman
Mark Coles looks at the life of Mohammed Bin Salman, crown prince of Saudi Arabia.
The Gulf region is in crisis this weekend after Saudi Arabia, the UAE, Bahrain and Egypt condemned Qatar's response to a series of demands they've made. Qatar's four Arab neighbours broke links with the Gulf emirate a month ago accusing it of supporting terrorism. On this week's Profile, Mark Coles looks at one of the key players in the dispute....Saudi Arabia's new Crown Prince Mohammed bin Salman.
Producer Smita Patel
Researcher Kate Lamble
Editor Richard Vadon.