Main content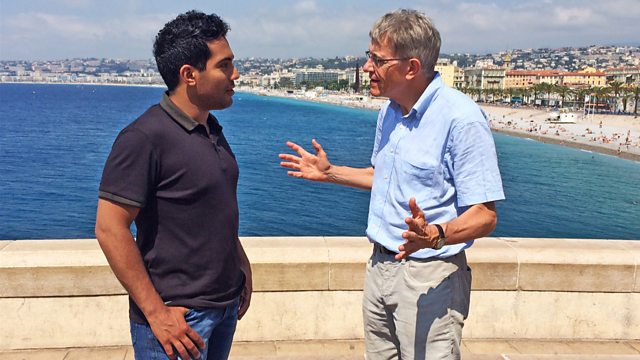 On Holiday
The X-Ray team investigate every aspect concerning holidays. Omar Hamdi visits Nice to find out how the area has bounced back from the terror attack there last year.
Whether you're holidaying at home or abroad, Lucy Owen, Omar Hamdi and Rachel Treadaway-Williams bring you all the knowledge you need to help make the most of your summer. A year on from the terrorist attack in Nice, Omar visits the south of France to find out how the area has bounced back. He'll be joined by travel expert Simon Calder, with advice on what your rights are if your holiday destination is affected by a terrorist attack. Rachel meets a mum who thought she was doing the right thing by booking a chaperone service for her daughter's first solo trip to visit grandparents in Spain. Lucy tests the standard of advice offered by high street travel agents when it comes to planning a break abroad. And travel vloggers Craig and Aimee are challenged to find some novel days out in Wales - with some surprising results!
More episodes
Previous
You are at the first episode
Staying safe abroad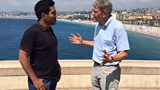 It's a year since the French city of Nice was targeted in one of the worst terrorist attacks in recent times.
On the anniversary of the attack, X-Ray invited travel expert Simon Calder to the Côte d'Azur to discuss what you should do if your holiday is disrupted by terrorism, weeks or days before you travel.
"Talk to your holiday company," Simon tells Omar Hamdi. "The chances are they will say your holiday is going ahead as normal, but it is possible that they may say you can defer it or change it to a different destination."
This is usually at the company's discretion, warns Simon, and it's not a legal right.
If you've booked a package holiday then he reckons you're in a strong position. Simon says: "If you booked independently, which many of us do, then it's you against the airline, you against the hotel, and seeing what you can sort out."
From 2018, this will change. A new law means that when holidaymakers book a flight and are then directed by the airline to a separate company to book accommodation, within twenty four hours the holiday will be covered.
Back to Simon... so what if you're already on holiday and something happens? He suggests: "Stay calm, stay indoors, assess what's going on, have a look at what the UK Foreign Office is saying, keep in touch with the news.
"The worst thing you can do is to panic and say 'let's get to the airport'. It might be that the airport is closed; it might be that the flights are full - you might be putting yourself in more danger. If you stay in a hotel, in your room, then you're probably in a better position than being out on the streets."
A new video advising holidaymakers what to do in the event of a terror attack abroad has been released by police. You can watch it here.
Of course, we couldn't talk to Simon in Nice without asking his advice if you're booking a last-minute holiday this summer.
August is peak season pretty much everywhere, so Simon's first tip is to avoid Spain, Croatia or Greece if you want a cheap-ish self-catering holiday in the Med for a family of four costing roughly £1,500.
He says: "If you want to a bit more value for your money then go east - go to Turkey. Demand is really low there. That means you pay the same price but you get a much higher quality of holiday."
But if it's Europe you've got your heart set on, then Simon suggests Eastern Europe. "That's where you'll find the most outstanding value, so places like Bulgaria, Macedonia and Poland.
"Poland actually has hundreds of miles of beautiful beach, good weather in August and if you wait for the second half of the month you'll find a lot of the other holidaymakers have gone home."
And if Eastern Europe's a bit too far? "Try Northern Portugal," recommends Simon. "Lovely part of the world, great climate and it's not over-run with tourists like the Algarve."
It's pig-nic time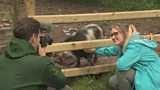 The school holidays are almost here and many families will already be wondering what to do over the six weeks.
Well, if you're after something new then X-Ray could have the answer. We teamed up with internet vloggers Craig and Aimee to try out two unusual activities that you can do in the great Welsh outdoors.
More used to adrenaline sports in exotic parts of the world, this pair from Barry can't resist a challenge. But as our video shows, it wasn't them who ended up hogging the camera.
Credits
| Role | Contributor |
| --- | --- |
| Presenter | Lucy Owen |
| Reporter | Omar Hamdi |
| Reporter | Rachel Treadaway-Williams |
| Series Producer | Susie Phillips |