Main content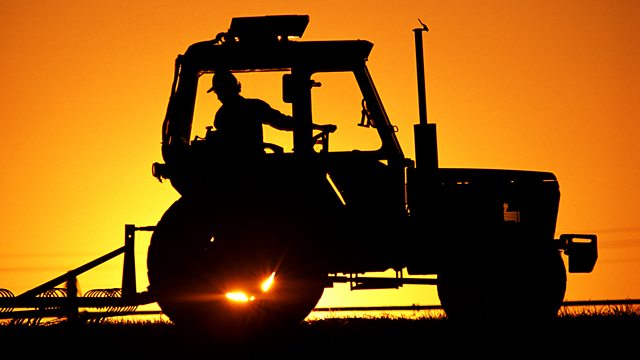 Tail-docking in Scotland and farming a year on from the EU referendum
The Scottish government approves tail-docking for working dogs, bringing legislation in line with the rest of the UK. Plus how is farming faring, a year on from the EU referendum?
The Scottish Parliament has passed new legislation, allowing vets to shorten the tails of working dogs. Research suggests these certified working breeds risk injury if their tails are left long. Scotland banned all tail docking in 2007 and made it illegal to take a dog out of Scotland to have its tail removed, but now MSPs have voted to allow docking in line with the rest of the UK - in a move that's received some differing responses.
Yesterday we reported that a BBC survey suggested that more than half of British summer fruit and salad growers could be short of seasonal workers to harvest their crops this year. Farmers say that in the wake of the Brexit vote, recruiting seasonal labour has become more difficult - with many blaming the devaluation of the pound. The BBC's Jozef Hall has been to Bucharest, to find out why fewer Romanians want to work on our farms this summer.
A year ago today, we were heading to the polls to make a decision that's changed the course of the country - with that word 'Brexit' now dominating farming conversations. 52 per cent of voters wanted out and since then, Farming Today has covered a variety of challenges and opportunities that could arise from our EU departure. Today, the Agriculture and Horticulture Development Board is running digital panel discussions, exploring the impacts of the leave vote. Ahead of them, we've spoken to the panellists to get their thoughts on 12 months of Brexit discussion.
Just over a week since the Grenfell Tower fire, families are being re-housed and questions asked about how the blaze began. But like many of us watching that tragedy unfold, farmer Nick Hiscox wondered how his family could help. They've decided to offer a future home-stay on their farm to one of the traumatised Grenfell families.
Last on

Broadcast