Main content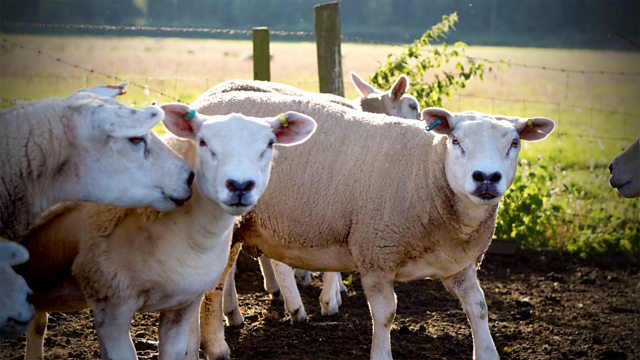 07/07/2017
Fallon grasps the nettle, while Lynda and Lilian are forced together.
Fallon confronts Lynda about the lack of organisation for the fete. To her surprise, Lynda's happy to give the reigns to Fallon! Meanwhile, Fallon is fed up that all Harrison thinks about it cricket when she wants to discuss their future home. Harrison cheers her up by showing her his savings account... he's got enough for a really decent deposit.
While things are still frosty between them, Lynda and Lilian are forced together on a Speedwatch shift. Lynda digs at Lilian's big birthday and Lilian responds with her knowledge that Lynda is behind Harriet Vane. Their rift reaches a climax but then the two women agree not to spill the beans on one another.
Matt sees Lilian in The Bull and immediately notices her new hairstyle. Feeling down on the last day of her 60s, Lilian lets Matt buy her a drink. Matt gives her a cheque, not a birthday gift, but another instalment of the money he owes her. Lilian is flattered he remembers her birthday. Back at the Dower House, Justin informs Lilian of what he learned from Tom - that Matt tried to thwart the Bridge Farm land sale. Justin is determined to teach Matt a lesson. Lilian hides her discomfort at Justin's hard-line approach.
Credits
| Role | Contributor |
| --- | --- |
| Writer | Simon Frith |
| Director | Marina Caldarone |
| Series Editor | Huw Kennair-Jones |
| Jill Archer | Patricia Greene |
| Pat Archer | Patricia Gallimore |
| Tom Archer | William Troughton |
| Brian Aldridge | Charles Collingwood |
| Jennifer Aldridge | Angela Piper |
| Phoebe Aldridge | Lucy Morris |
| Christine Barford | Lesley Saweard |
| Lilian Bellamy | Sunny Ormonde |
| PC Harrison Burns | James Cartwright |
| Neil Carter | Brian Hewlett |
| Matt Crawford | Kim Durham |
| Justin Elliott | Simon Williams |
| Rex Fairbrother | Nick Barber |
| Will Grundy | Philip Molloy |
| Fallon Rogers | Joanna Van Kampen |
| Lynda Snell | Carole Boyd |
| Roy Tucker | Ian Pepperell |
| Peggy Woolley | June Spencer |
| Latif Hussain | Alex Caan |
Countryside Insights from The Archers