Main content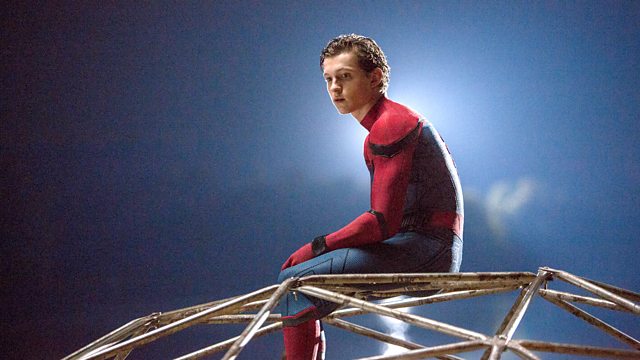 Spider-Man
President of Marvel Studios Kevin Feige and ex-Sony head Amy Pascal tell Francine Stock why three actors have played Spider-Man in the last 13 years.
With Francine Stock.
The president of Marvel Studios, Kevin Feige, and ex-Sony head, Amy Pascal, tell Francine why three actors have played Spider-Man in the last 13 years, and why this new one, called Homecoming, is different.
Amy director Asif Kapadia recalls the making of his debut feature, The Warrior, as it's re-released in cinemas. He tells Francine about what it was like filming in the Himalayas in contrasting weather conditions - from working in six feet snow drifts one week to baking heat that melted the camera equipment the next.
Comedian Rosemary Fletcher explains why the obligatory make-over scene in romantic comedies needs its own make-over.
The Film Programme's controversial A to Z of film-makers arrives at K this week, as critics Pamela Hutchinson and Joe Stringer slug it out to get their choice of director into the movie alphabet.
Into Film
Joe Stringer, 18, is a young reporter with Into Film, an education charity that puts film at the heart of learning.  Joe has been a young reporter for 2 years.  During that time he has interviewed  Daniel Radcliffe and Certain Women director Kelly Reichart, and covered an I, Daniel Blake junket with Ken Loach, Paul Laverty and Hayley Squires.
Supported by the BFI and the film industry, Into Film is one of the world's most extensive and fastest growing film education programmes for 5-to 19-year-olds. For information or to start an Into Film Club for free access to thousands of films and resources please visit
www.intofilm.org/clubs