Main content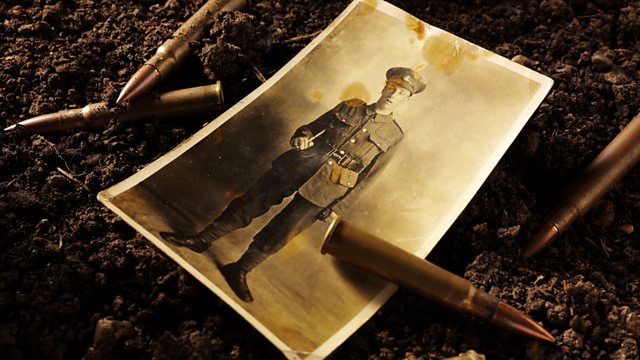 From Beneath: Mines at Messines
Survivors of the war describe the extraordinary feats of military engineering - and the deadly cost to German soldiers - involved in exploding huge mines at the Messines Ridge.
Reaching 1917, Dan Snow explores the events of the year through the recollections of those who were there. As the fighting became more and more desperate, in the air, on the Western Front - even below ground in extensive mining operations - the morale of those being sent into battle was at times becoming dangerously low.
In archive interviews survivors of the war recall their role in the attack on Messines Ridge in June 1917, which began with the devastating use of more than 20 huge mines, and the horrific destruction wreaked, both on the Germans and the landscape.