Main content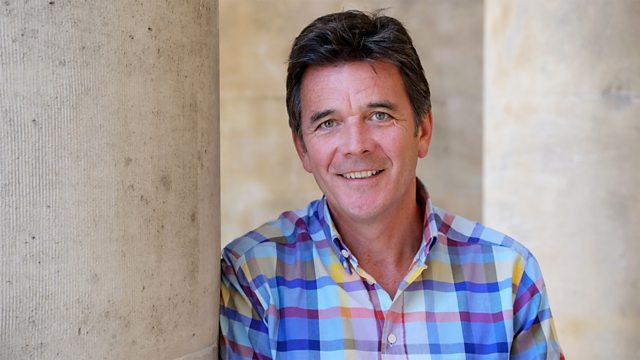 High costs of cheap medicines, Can a simple blood test help identify cancer, undescended testes, Aspirin
The price of everyday medicines is rising as some manufacturers are monopolies. Can a routine blood test help identify cancer? A definitive guide on undescended testes.
Price rises of everyday medicines due to some manufacturers utilising monopolies; Can a simple routine blood test help identify cancer; A definitive guide on undescended testes with evidence for the best time to intervene if a baby boy's testes do not drop and the downsides of delay; Aspirin and the risk of stomach bleeds in the elderly.
Programme Transcript - Inside Health
Downloaded from www.bbc.co.uk/radio4
THE ATTACHED TRANSCRIPT WAS TYPED FROM A RECORDING AND NOT COPIED FROM AN ORIGINAL SCRIPT.  BECAUSE OF THE RISK OF MISHEARING AND THE DIFFICULTY IN SOME CASES OF IDENTIFYING INDIVIDUAL SPEAKERS, THE BBC CANNOT VOUCH FOR ITS COMPLETE ACCURACY.
INSIDE HEALTH
Programme 1.
TX:  04.07.17  1530-1600
PRESENTER:  MARK PORTER
PRODUCER:  ERIKA WRIGHT
Porter
Coming up in today's programme:  Why an aspirin a day might not keep the doctor away.
Rothwell
We found that the risk increased very steeply over 70 and particularly over 75, so that it was about three times more likely that you'd have a major bleed on aspirin over 75 than under 75.  And it was about five times more likely that you'd have a disabling or fatal bleed.
Porter
And, paradoxically, stopping aspirin suddenly can be bad for you too.  More from Professor Peter Rothwell later.
And platelets – could a simple blood test available in all GP surgeries help identify underlying cancers?
But first allegations of profiteering in the NHS.  The Health Service spends a fortune on medicines, around £16 billion a year in England alone, but it could be spending more than it needs to if there is any substance to growing concerns that some drug manufacturers are exploiting monopolies. 
We've been contacted by pharmacist Ben Merriman who calculated just how much these often unexplained price hikes were costing the NHS in his home county of Cumbria.  And it is a lot.
We investigated the meteoric rises of the prices of some everyday medicines last year on Inside Health and back then were told by the British Generic Manufacturers Association that it only affected a very small number of products and at least two had been referred to the competition regulator for investigation.  Well nearly a year on and not much seems to have changed, according to Ben.
Merriman
Over the last three or four years or so I've noticed that there are several relatively commonly used drugs that have had really quite large price increases on them and for no good reason I can see these medicines are being hiked up by several thousand fold and by far the biggest example involves a drug called hydrocortisone in a tablet form, which is used for people that have a condition known as adrenal insufficiency, essentially their body isn't able to make certain chemicals that they need to function normally.  The price increase here involves a drug that was 70 pence back in 2008 and at its peak in 2015 was £88, which equates to a 12,000% price increase which is money being spent on these medicines could be used to spend on other things that the NHS needs.
Porter
Well that must be the most dramatic.  I've come across worrying price increases with similar well-established run of the mill, if you like, medicines.  I mean I'm thinking of antibiotics, looking at antibiotic eye drops, antibiotic liquid preparations – have you noticed that too?
Merriman
Yes certainly, there's an antibiotic eye drop that's relatively commonly used and they've had a price increased from £2.69 and in the space of two years have gone up to over £29, which is – again over a 1,000% increase.  You know there are possible things that have happened, there could be shortages of an ingredient, there could be the lack of expertise to make these drugs but the manufacturers involved have not given me a single reason to justify why this is acceptable.
Porter
In terms of your area do you know what this price increase has cost you?
Merriman
Looking at about 60 or 70 drugs that I've been keeping my eye on for the last three or four years, in Cumbria, a county with a population of about 500,000 people, we're looking at about £330,000 in December last year.
Porter
And that £330,000 is what you regard as excessive profit, it's not what you're spending on the drugs it's the excessive profit that's involved in that spend.
Merriman
Yeah that's the price over and above what the drug used to cost.
Porter
Well as you may know it's an issue we've covered on Inside Health before and we've spoken to representatives from the generic manufacturers and to be honest I wasn't left with a clear explanation why.  I mean what's going on?
Merriman
The way a drug is priced, there's two ways drugs are priced in the UK, when a new drug is manufactured the company has exclusivity on that drug for a period of 15 years in total.  The money that you're charged for that medicine would also cover the cost of research and development of that drug, for the testing that's required, the marketing's that's required.  The profits that companies with branded drugs can make is limited at 21%.  Once that patent has expired that then opens the free market and anyone can manufacture that drug and quite often we see prices tumble several fold in the space of a few hours as soon as a generic drug is released.  The problem with the drugs that I've been looking at is there is no market, there is only one or two manufacturers of these medicines which means there is no competition and the price can seemly be increased willy nilly.
Porter
So let's talk about this fall in branded price.  So Viagra, a very well-known drug, I can't remember the price off the top of my head, but something like £7-8 per tablet in the branded form, it becomes generic and the price plummets to pence per tablet now.  What you're saying is maybe in 20 years' time if there's only person in the country actually making Viagra still the price could start to creep back up?
Merriman
In theory yes.  The only thing that controls the price of generic medicines is competition, if there is no competition then companies can charge what they like. 
Porter
So there's no regulation there that says look you're producing an essential medicine, you're a generic manufacturer, you have to abide by certain price code?
Merriman
No not at all.  There was an intervention that the government made a couple of months ago, they introduced a new bill that allowed government intervention when the market wasn't working and we're yet to see any activity with that law being passed.  Now that we seem to have a government in power I'd expect to see these prices to be looked at and to be examined and to have some sort of justification for them or having the price reduced to what is a more fair price for the taxpayer to pay.
Porter
Community pharmacist Ben Merriman.
We asked the Department of Health what was happening with the new legislation mentioned by Ben there and were told the Act "needs to be commenced to come into force after Royal Assent", and that "we intend to do this shortly".
And Warwick Smith, Director General of the British Generic Manufacturers Association sent us a statement reiterating that it does not support unjustifiable price increases in any medicines but rises may be necessary to keep products on the market.
Now to new research suggesting that a simple blood test could help doctors spot patients with an underlying cancer.  The full blood count is routinely available at every GP surgery, we probably do at least 20 a day in my practice, but perhaps we are not interpreting the results quite as fully as we could.  In particular, looking for increased numbers of platelets, tiny structures that form a key role in clotting and injury.
Willie Hamilton is Professor of Primary Care Diagnostics at the University of Exeter and if I sound a bit different during parts of this interview it is because Willie lip reads.
Hamilton
It is a common test, indeed it's the commonest blood test done by GPs and it's mainly used to check if a patient is anaemic, to look at the red blood cells, which if lower are anaemia.  You also get other results with the full blood count.  You can get white blood cells which can go wrong if a patient's got an infection.  In essence you rarely do a full blood count to look at platelets.  So there are very occasional times when you do but most of the time you're looking to see if your patient is anaemic.
Bailey
The platelet count has largely been ignored so far in the blood test, it sort of comes as an extra, nobody ever, very rarely, orders one specifically to look at platelet count.
Porter
Dr Sarah Bailey is a research fellow at the University of Exeter Medical School.
Bailey
So we investigated the risk of cancer in patients with a raised platelet count and compared the results to patients who had a normal platelet count.  And we found that 11.6% of men with a raised platelet count, so roughly one in 10, went on to be diagnosed with cancer within a year of that raised platelet count.  And for a woman the figure was 6%.  But perhaps more striking was the finding that if the patients had a second raised platelet count within a six month period that risk of cancer increased to 18% – so one in five almost.
Porter
That's a very strong association and the chances are that in most of those patients that high platelet count would have been ignored.  I mean it's not highlighted on the report, you don't get a note from the haematologist saying this patient may have cancer.
Bailey
No currently not, although this is an impact we're hoping that our findings will have.
Porter
What prompted you to do this research in the first place?
Bailey
So a colleague of mine, Willie Hamilton, carried out a study in 2005 and that was looking at the early risk markers of lung cancer and in that study they really threw the net wide and included not only symptoms and clinical signs but also test results.
Hamilton
This is embarrassing.  It was a completely chance finding.  We were looking at a lung cancer study to see what symptoms or general factors, blood results, could be present before a patient had a lung cancer.  So we collected everything and I mean everything in the GP records for two years before patients developed lung cancer and did the same thing in a comparison group without lung cancer.  And fortunately I collected platelets as well as everything else.  And in the analysis platelets kept coming up, being related to a future lung cancer.  So it was quite by chance.
Porter
And the relationship was that if they had a higher than normal count they were at increased risk of cancer?
Hamilton
Not only an increased risk, a 2% risk, 2% doesn't sound very much but if I told you normal blood count would be something like a quarter of a percent.  So the relative risks, so the risk by having a high platelet count was probably between the order of eight and 10 times normal.
Porter
So what has this latest study added to your knowledge?
Hamilton
Well we knew about lung and we then looked at a few more single cancer sites and started seeing the same thing.  We discovered it in pancreas, we discovered, and then we thought hang on this isn't chance.  So we turned the study idea around and we didn't start with patients with cancer, we saw patients with a raised platelet count and simply collected together 40,000 patients with a raised platelet count and saw what happened.  And lo and behold a considerable number of them developed cancer in the next year.  And like the previous studies we had a comparison group who had had a blood test but didn't have a raised platelet count and their cancer outcomes in the next year were much, much smaller.
Bailey
I'm really excited that we've finally got to the point of being able to publish this and integrate it into guidance for GPs.
Porter
Because it does need to be integrated.  I mean let's put this into context, compared to another widely recognised sign of cancer.  Take a breast lump, for instance.  If a woman presents to me with a breast lump, we all know the significance of that and the importance of referring her on, what are the chances that she'll have cancer?
Bailey
The risk of cancer in a woman in her 50s with a breast lump is around 8%, so our figure far exceeded that.  And the UK general practice guidance, which is set by NICE, the sort of threshold of risk for further investigation for cancer is 3%...
Porter
That's for urgent referrals.
Bailey
For urgent referrals, so that means that any patient presenting with signs or symptoms that reflect a 3% risk of cancer should be urgently referred.
Porter
And those signs and symptoms would include things like passing blood, persistent cough, a lump in the breast – all those sorts of things that we use to see whether someone's at high risk.  And you're saying that the simple blood test, that we've largely been ignoring for decades, is as powerful if not more powerful in many cases predictor of an underlying problem?
Bailey
Yes exactly and that figure was for any type of cancer, we included all types of cancer in the study.
Hamilton
We tend to use in this country a risk of 3% as being meaningful, in that NICE, who provided guidance for which patients should be urgently investigated for cancer, chose a 3% risk as warranting urgent investigation.  So when our platelet counts came back way above 3% we realised we'd now got a relatively simple, almost chance, marker well above the current NHS recommendations for investigation.  Clearly this was an important finding.
Porter
Because this is the interesting thing for me, as the clinician, the risk is 6 or 8% for a middle aged woman with a breast lump that it's cancer.  But in your study if I have a raised platelet count there's up to a 20% risk?
Hamilton
Yes, some of the figures are 20% but for most people, for you and me, I think you're younger than me, for you and me it's probably in the order of 11, 10%.
Porter
But it's still a very significant risk factor.
Hamilton
What is difficult for the GP of course is the other examples you've given relate to a single cancer.  So a breast lump it's obvious, let's look for breast cancer.  Whereas with a raised platelet count it may represent one of several cancers.  So it's a little bit harder.
Porter
What would you say to a listener now who thinks – ooh I haven't had a full blood count, maybe I should have one to see if I've got cancer?
Hamilton
Well they're going further than my evidence suggests.  This isn't a screening test.  Full blood counts aren't done on everyone, they're done on patients with symptoms, they're done for a reason.  So if you have a reason to see your doctor, if you're feeling unwell or if you've got symptoms well you should be seeing a doctor and he or she may well want to do a full blood count.  I couldn't at this stage say – and wouldn't want to say – go in, demand a full blood count and ask what the platelet count is.  Your doctor will be able to work out whether that needs to be done.
Porter
Professor Willie Hamilton and Dr Sarah Bailey from Exeter University.  And there is a link to their study on the Inside Health page of the Radio 4 website.
Time for you set to the agenda now with a listener question.  David emailed in to ask what the latest thinking is regarding when to intervene in boys with undescended testicles.  A common problem that results from their complicated journey in the womb.  While the ovaries of girls remain internal throughout development, in boys they turn into testes under hormonal influence and migrate through the abdominal wall and down into the scrotum.  Assuming all goes well that is, and it often doesn't.
Murphy
My name is Feilim Murphy and I'm a consultant paediatric urologist working at St George's Hospital.  So undescended testes at birth is actually not that unusual.  Three per cent of all boys born at full-time have an undescended testes.  In reality pre-term children have a much high incidence, up to 30%, so depending on what time you're born at and when you're born you could have quite a high incidence of having an undescended testes.  Weirdly enough most children with an undescended testes, their testes will migrate down and make the journey down to the scrotum, to the base of the scrotum, where it should be, by around three to six months.
Porter
And it needs to make that journey for what reason?
Murphy
Well basically testicles work better when they're in a colder environment.  So having an intra-abdominal testes or a testes that's in your groin means that the temperature's not correct for that structure to function at its maximum capacity and therefore it's not going to do as well as it should.  So that's why we have this interesting structure that hangs down, so it can get cooled, blood supply running around it acting as a fridge, making it cooler.
Porter
Do we know what's going wrong when a testicle doesn't descend properly, is it something wrong with the testicle or something wrong with the process or a combination of the two?
Murphy
The answer to that question is it's still up for debate.  Why should any testicle not make it down is one of those great arguments that strange people like me have with my colleagues on a regular basis.  In reality is there an intrinsic abnormality in the testicle?  Sometimes there is, sometimes clearly as the testicle's making that journey down its blood supply isn't catching up with it and it basically out grows its own blood supply and it dies off or it shrinks. There's another theory in which there's an abnormality in the communication between the brain, the pituitary gland, the hypothalamus and the gonads, which is quite a complicated relationship and they fail to communicate properly with the gonad and the gonad fails to make it down or it's abnormal in its structure.
Porter
Why does it matter?
Murphy
The two big things that we worry about and are concerned about are your potential fertility and maximising that and also the risk of malignancy.  So these are the reasons that testicles are fundamentally brought down.  But in reality having an undescended testes that was never operated on you have a seven fold increased risk of having increased malignancy, so – which is relatively a sporting increase and the problem of course is that if that testicle is within your abdomen you will have that malignancy and you will not notice the normal lump and that really is the critical element to that.  So that means that when you do present with that cancer you're going to present at a much later stage and the outcome is much poorer.  As regards fertility there is lots of evidence that suggests that bringing the testicle down will improve the potential fertility.
Porter
Okay so let's look at a typical scenario.  A young boy is checked in his first check after he's been born, few weeks old or a week old even, and the doctor or the midwife notices that the testicles aren't where they should be.  How should that be managed going forward?
Murphy
So the advice within the UK, it's very similar around most of the world, is that that would be reviewed again by the GP around three to six months, so they're going to have another check-up to see what's happening.  Most of these undescended testes are going to come down in the first three months and that's because of a mini puberty period that children have at that time with lots of testosterone sloshing about in a little baby boy.  So if the testicle comes down at three to six months, fantastic, wonderful, we move on.  If it doesn't come down then it gives the opportunity for the GP to refer them on to specialist surgery and to specialist care who would potentially fix that testicle in the first year of life.
Porter
What does the evidence tell us about the best time to intervene and indeed the best technique for that intervention?
Murphy
So it is, once again, an area of debate and discussion.  The vast majority of surgeons in the world have decided clearly that having an operation in the first year of life is the best way forward.  And the reason for this is there's lots of biopsy evidence that showed the longer you leave it the more the important cells that you need that will eventually turn into sperm or create sperm in later life disappear.  The number we talk about is a 2% loss per month.  And this can ratchet up quite quickly if you wait over a year or even two years, you can get up to 30-40% loss of those important cells that are going to produce your sperm in later life.
Porter
Is there a similar time length to the risk of malignancy as well, so if you leave the testicle in there for longer is it more likely to cause problems later?
Murphy
So once again this is how things have changed over time.  In my youth we used to say there was no such thing as a change in malignancy and it didn't matter when you did the operation, it made no difference and medical students would be beaten with a stick if they'd said you improve the cancer rate.  However, we learn and we grow and the situation has changed so now very interestingly there's some very good evidence that if you do the operation less than the age of 10 you've decreased the malignancy rate.  Rather than increasing it up to seven fold you can reduce it down to three fold, which is a huge difference for those children.  So it's a relatively short operation, 30-40 minutes, done as a day case for most children.  What I explain to parents as regards malignancy is that potentially there's been a decreased risk for their child but that all men should examine their testicles.  And to be perfectly honest men are terrible for doing this.  So from a public health message we explain all men should examine their testicles and of course if your testicle was in the wrong place and you need it to be brought down it's critically important that it's examined.  Also the increased malignancy risk is associated with the other testicle as well, so it's not just the bad testicle that has a higher rate of malignancy, the other testicle has a higher rate as well, so they can't just be thinking – oh I'll just concentrate on one side, they need to examine both sides.
Porter
And in terms of the effectiveness of intervention, I mean if a dad looks you in the eye and says is my son going to be alright, I mean do most of the people you operate do you expect them to have normal fertility and normal lives?
Murphy
So most of the patients who have – young boys who have a palpable testes that you bring down to the scrotum, the vast majority of those patients will have normal fertility.  There's some very good evidence that shows that there is a minor statistical change if you look at them overall but in reality what does it mean?  One elegant paper demonstrated it meant they may need one or two extra months or extra cycles of attempting to be fertile. 
Porter
And by extra cycles you mean they have to try perhaps for an extra month?
Murphy
Yes they do, an extra month or two.
Porter
Paediatric Urologist Feilim Murphy with a definitive guide to undescended testicles.
To take an aspirin or not to take an aspirin, that is the question.   Although we've known about the protective effects of the drug against heart disease and stroke for almost as long as I have been a doctor, we are still learning about the downsides.  Particularly as our population ages and more elderly people, who are likely to be vulnerable to serious side effects like bleeding, take the drug.  Important, given that around half of over 75s in the UK currently take low dose aspirin every day.
Well, while we were off air important new research was published that could change the way we prescribe aspirin to older people, and we feel it didn't get the airing it deserved.  Not surprising given everything that's happened in the UK recently.  So here is lead author Professor Peter Rothwell from the University of Oxford, explaining what his team discovered.
Rothwell
The reason we were interested in doing it was that the trials that were done after stroke and heart attack of the use of these drugs were all done many years ago when people had these events in their 50s and early 60s.  And the patients we now see in clinical practice have their events in their 80s and 90s.  And so we're fairly sure that the drug still stop recurrent heart attacks and strokes but the uncertainty was whether the bleeding risk was much higher at older ages than at younger ages.  So we followed up 3,000 people, just over, who'd had a heart attack or a stroke for up to 10 years to measure the risk of bleeding on aspirin or similar drugs.  And we found that in people under 70 the risk was actually about the same as it had been in the old trials, so the trials had got that risk right.  But then the risk increased very steeply over 70 and particularly over 75.  So that it was about three times more likely that you'd have a major bleed on aspirin over 75 than under 75.  And it was about five times more likely that you'd have a disabling or fatal bleed.
Porter
And this is important because giving aspirin, in this case what we call secondary prevention, to prevent you having another heart attack or stroke, it's all about balancing the benefits, the protective effects, against the risk of – the small risk of having a bleed.  How did that balance out in this over 75 group?  We saw a dramatic increase in the number of bleeds, I mean was that actually negating any benefit against stroke and heart attack?
Rothwell
It was difficult to say for certain because we didn't have a control group who hadn't been treated because of course the guidelines say everyone should be treated.  But we certainly found that the risk of bleeding events was not that much less than the risk of further heart attacks and strokes.  So the balance is certainly finer I think once you get to 80-85, than it is younger ages.
Porter
Now there are two things you can do in this age group.  You can stop the aspirin, potentially, but that increases the risk of stroke and heart attack or you can give them something to protect them against the bleeds.  I mean was there evidence that that protective drug – the antacid type drugs that we use – do they work?
Rothwell
There is good evidence that the anti-ulcer drugs, as it were, the proton pump inhibitors in particular reduce the risk of bleeding from the stomach, which is the most common source of bleeding on aspirin by about 70 or 80%.  So these drugs seem to work very well.  Admittedly the trials have been done mainly in people at younger ages but it seems unlikely that they won't be similarly effective at older ages.
Porter
So following your research are we at a stage now where we're saying if you're over 70-75 and on aspirin that you should also be on one of these anti-ulcer drugs – Omeprazole, Lansoprazole or whatever – to protect your stomach?
Rothwell
I think that's probably right.  The guidelines already said that anybody who's "high risk" should be on one of these anti-ulcer drugs along with their aspirin but they didn't define what high risk was.   And I think what we found is that simply being over 75 is probably a good definition of high risk. 
Porter
So what would you say to people who are on aspirin and they're not taking one of these drugs at the moment?
Rothwell
I think if you're on aspirin after a heart attack or a stroke or some similar vascular event then certainly don't stop it, there's a very high risk of strokes or heart attacks if you suddenly stop taking aspirin.  And I think it would be sensible next time you see your GP to have a discussion about taking a PPI as well.  I think if you're over 75 and you're taking aspirin just for preventive purposes without having had a previous event, so-called primary prevention, then it might be worth thinking about slowly weaning off.
Porter
Can I ask you about this weaning off because a lot of people have had their aspirin stopped in recent years as guidelines have changed on who should be having it, we're using less aspirin now.  If we stop aspirin suddenly, in other words say Mrs Bloggs stop taking your aspirin, you can stop tomorrow, what's likely to happen and why does it increase risk?
Rothwell
You're right there is a risk.  There's a rebound risk of a heart attack or stroke, certainly for the first few weeks after you come off.  And it seems to be because when you block these little sticky cells in the blood, the platelets, they have other pathways that they can up regulate to partly counter what you've done.  And then if you suddenly stop the aspirin or the clopidogrel then these cells are up-regulated and they become particularly sticky for the next few weeks until they rebalance, as it were.
Porter
So if we are stopping aspirin I mean how would you go about it, because people often talk about weaning people off aspirin but I've never seen anything written down as to how you might do that?
Rothwell
No absolutely, I think there have been no randomised trials of different techniques.  What we do is to suggest that people who are taking it daily go to every second day for two weeks and then go to twice a week for two weeks and then once a week for two weeks and then stop.  There's no hard evidence that's safer than stopping suddenly but I think it makes sense that it probably should be.
Porter
And there is hard evidence that stopping suddenly is potentially hazardous?
Rothwell
There is.  Stopping the drug leads to a very high risk period of a few weeks where you're at much increased risk of having a heart attack or stroke.
Porter
And does that apply to people who've already had one and taking this for secondary prevention or some people who might be on it and they've not yet had a stroke or heart attack?
Rothwell
I think both.  The risk is certainly higher if you're in the secondary prevention setting.  But interestingly even in the primary prevention trials just after the trials stopped, when people came off the aspirin, there was an increased risk of events after the trials.  So even then there is a problem.
Porter
Professor Peter Rothwell.
And, in case you didn't catch it, you will find his advice on weaning off aspirin in the transcript on the Inside Health website.
Later in the series we'll also be looking at the latest research into the cancer preventing properties of aspirin – another aspect that might affect the delicate balance between benefit and risk.
Just time to tell you about next week's programme and a closer look at another study that made the headlines while we were off air – statins and the nocebo effect.  Could statins' reputation for causing side effects like muscle aches be one of the reasons they appear so common in people taking them?
ENDS