Main content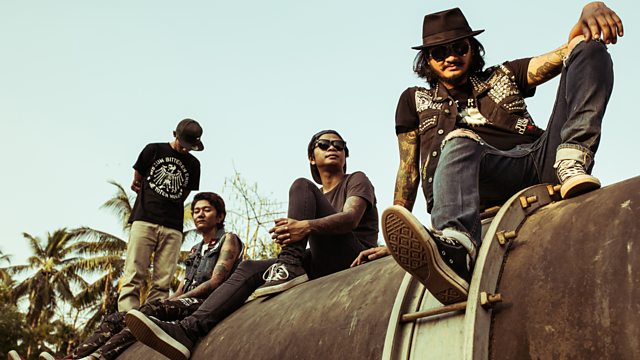 Yangon Renaissance: Punks, Poets and Painters
After decades suppressed by Myanmar's military regime, Yangon's art scene is booming. Young artists on the frontline of change reveal the city as seen through their eyes.
After decades suppressed by Myanmar's military regime, we go inside Yangon's booming counter-cultural art scene to reveal the city as seen through the eyes of the young artists on the frontline of change.
Until censorship was lifted in 2012, dissident artists, musicians and poets lived with the threat of jail for speaking out against the military regime that had gripped Myanmar - or Burma - since 1962 and turned it into a police state. Now, from modern art to punk rock and poetry, a new vibrant youth culture is flourishing. It's something that was inconceivable only five years ago, when there was no internet, no mobile phones, and no freedom of expression.
Recorded on location in the country's biggest city, we meet the emerging artists and performers breaking through and forging a new Myanmar.
It's a critical juncture in Myanmar's history, but the rules are still unclear. How open can the artists be? Work by former political prisoners is now on show, and even the country's former spymaster has opened an art gallery. But we hear from a young poet who was imprisoned for six months for a six-line poem deemed to insult the former president and released in 2016. Under Aung San Suu Kyi's government, prosecutions under the notorious 66D defamation clause, seen by critics as a weapon to silence anyone speaking out against the state, have risen sharply. Old habits of self-censorship can be hard to break.
But are young artists optimistic about their country's future? You bet they are.
Produced by Eve Streeter
A Greenpoint production for BBC Radio 4.
Image
No U Turn, who feature in the programme, by Nico Djavanshir.