Main content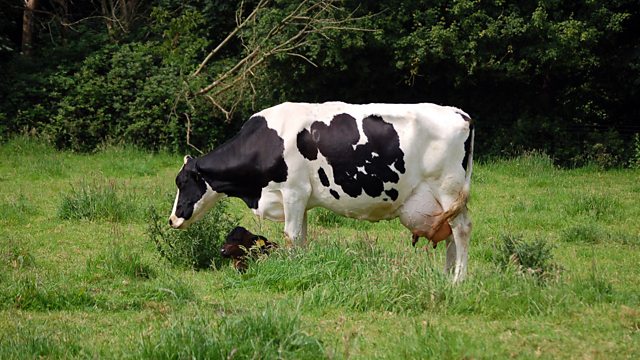 Brett Westwood investigates the peaceful, hefty, cud-chewing beasts which have transformed our societies. From 2017.
Brett Westwood investigates the peaceful, hefty, cud-chewing beasts which have been by our side for thousands of years.
Discover what Shakespeare made of this special relationship, hear Dinka songs from the intense cattle-based cultures of South Sudan and travel to a Leicestershire dairy where robots do the milking.
It's a pastoral scene and a violent one too: the fearsome virility of the bull in the poetry of Lorca, sacred cows prompting vigilante violence in India, and a Greek tyrant who would bake his victims alive in a giant metal bull, its resonance turning their cries to moos.
From all this bovine history it's clear that the domestication of the cow has fundamentally changed human society.
Producer: Melvin Rickarby
First broadcast on BBC Radio 4 in July 2017.
Last on
Dr Maan Barua
Dr Maan Barua
is a cultural and environmental geographer based at the School of Geography and the Environment, University of Oxford and his research is focused on the politics, spatialities and governance of the living and material world.
His past and ongoing research projects include work on animal in urban environments, relations between nature and capital, and the politics of elephant conservation in India.
Dr Zoe Cormack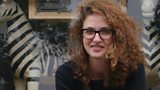 Dr Zoe Cormack is a fellow of the University of Oxford's African Studies Centre and has studied the importance of cows to the Dinka people who live in the Bahr el Ghazal region of the Nile basin and in Sudan.
Dr Erica Fudge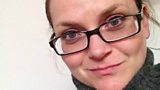 Erica Fudge is Professor of English Studies at the University of Strathclyde in Glasgow. She is the author of a number of books and essays on human-animal relations in the English Renaissance and in the contemporary age.
Her work has also appeared in History Today magazine. She is the director of the
British Animal Studies Network
.
Jackie Griffin
Jackie Griffin is president of the
British Friesian Breeders Club
. The club was formed in 1990 to promote and encourage the best of British Friesian cows within what was then the 'Holstein Friesian Society'.
Dr Edith Hall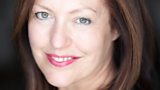 Dr Hall
 Professor of Classics at King's College London. She has published 25 books on ancient Greek and Roman culture and their continuing presence in modernity.
She is the recipient of the Erasmus Prize of the European Academy and an Honorary Doctorate from the University of Athens. Her most recent book is "Introducing the Ancient Greeks" (2014).
Photo by Michael Wharley
Professor Garry Marvin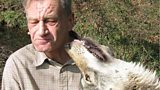 Garry Marvin is a social anthropologist and Professor of Human-Animal Studies at the University of Roehampton. He is interested in how animals figure, and are configured in human cultures. He has conducted research into, and published on, the place of bullfighting in Spanish culture; zoos as social-cultural institutions; the nature of foxhunting in England; taxidermy and memories of animal lives.

Among his recent publications are Wolf published by Reaktion Books and, with Susan McHugh, The Routledge Handbook of Human-Animal Studies
Professor Richard Thomas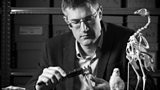 Richard Thomas studies animal bones as a means of understanding past human-animal relationships. He is interested in enriching our understanding of agricultural practice, diet, and human attitudes to animals within the historic period through the integration of zooarchaeological evidence and documentary sources.


He has contributed to a key historical debate concerning the timing and nature of the Agricultural Revolution and is co-director of the Bradgate Park fieldschool - a project that is exploring the use of an upland landscape in Leicestershire over the past 15,000 years and includes excavations of the childhood home of Lady Jane Grey.
Dr Laura Wright
Dr Laura Wright works on the history of the London dialect, including mixed-language texts written in Anglo-Norman, Medieval Latin and Middle English, as well as 17th, 18th and 19th century London English.

She has published historical codeswitching, on the development of Standard English, and on the fate of London English taken to North America and elsewhere, including the East India Company island of St Helena, South Atlantic.
Broadcasts
New Year's Day 2021

14:30