Main content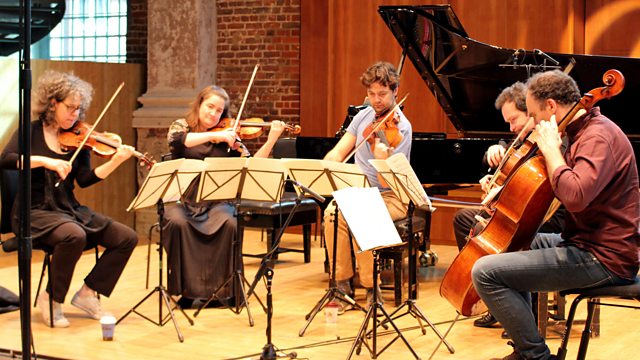 Episode 1
The Nash Ensemble at LSO St Luke's in London performs Vaughan Williams's St Denio (Three Preludes on Welsh Hymn Tunes) and Piano Quintet in C, and Bruch's String Quintet in E flat.
The UK's leading chamber group, the Nash Ensemble, celebrate two of the most tuneful of chamber music composers, Bruch and Vaughan Williams - and their little-known connection.
Vaughan Williams: St Denio (Scherzo) from Welsh Hymn Tunes
Bruch: String Quintet in E flat major
Vaughan Williams: Piano Quintet in C minor (1903)
Nash Ensemble
In 1897 the young Englishman Ralph Vaughan Williams spent an enjoyable few months in Berlin studying with the renowned German composer Max Bruch. "Bruch encouraged me," Vaughan Williams recalled, "and I had never had much encouragement before." Bruch's official testimonial for Vaughan Williams calls him "a very good musician and a talented composer"; Vaughan Williams also remembered Bruch appreciating his "ve-ry o-riginaal ideeas" - though not his harmonies, which were "rather too originell". Hearing their music together, the delightful surprise is discovering how much they had in common.
More episodes
Previous
You are at the first episode