Main content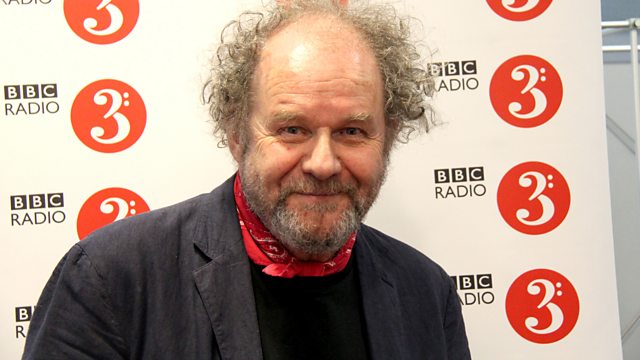 Thursday - Rob Cowan with Mike Figgis
With Rob Cowan. Musical challenge; Music on Location: Steve Reich's New York Counterpoint; Artist of the Week: pianist Solomon Cutner, featured in Beethoven's Cello Sonata No 3.
9am
Rob sets the tone and mood of the day's programme with a range of music to intrigue, surprise and entertain.
9.30
Take part in today's musical challenge: listen to the clues and identify a mystery person.
10am
Rob's guest this week is the film director, writer, photographer and composer Mike Figgis. Mike is best known as the director of films such as Leaving Las Vegas and Internal Affairs, but he came to film after many years in music and theatre. He plays the piano, guitar and trumpet and has played and recorded with various bands in London and France, including a 'free jazz' group. For a decade Mike was a member of the People Show, a long-running experimental theatre group based in London, and has directed operas for the Manchester International Music Festival and English National Opera. As well as discussing his life and work, Mike shares some of his favourite classical music throughout the week by composers including Ives, Zelenka and Schubert.
10.30
Music on Location: New York
Rob explores one of Steve Reich's best-loved compositions, New York Counterpoint, whose pulsating texture evokes the sounds and bustle of the city.
Double Take
Rob explores the nature of performance by highlighting the differences in style between two recordings of Debussy's Fireworks Prelude, by John Browning and Jorge Bolet.
11am
Rob's featured artist is one of Britain's greatest pianists, Solomon Cutner - known to audiences simply as Solomon. He rose from humble beginnings to the pinnacle of his profession, and was en route to recording all of Beethoven's piano sonatas when tragedy struck; he suffered a severe stroke, and for the next 32 years Solomon the pianist was forced to become Solomon the concert-goer and listener. Solomon was a prime example of the notion that less is more; his reading of Beethoven's 'Waldstein' Sonata is perfectly proportioned, his Liszt and Chopin compelling but never sentimental, his Schubert abundantly lyrical, while in chamber music - especially with the cellist Gregor Piatigorsky - Solomon was the ideal duo partner. His performances are dignified and musically persuasive making his recordings well worth revisiting.
Beethoven
Cello Sonata No.3 in A major, Op.69
Gregor Piatigorsky (cello)
Solomon (piano).
Music Played
Mike Figgis's first choice

Mike Figgis's second choice

Mike Figgis's third choice

Mike Figgis's fourth choice

Music on Location: New York

DOUBLE TAKE

ARTIST OF THE WEEK: SOLOMON
Musical Challenge: Recording Rewind
The reversed clip came from the opening of Mahler's Fifth Symphony.