Main content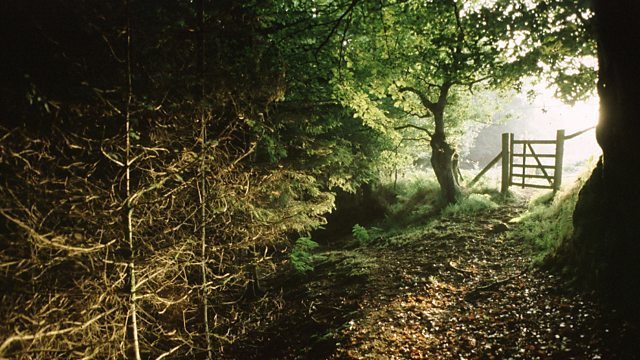 Someone who has heard Natalie's podcast contacts her as they may have witnessed an incident involving the missing students.
As part of their final Media Degree assessment at NUC in Northern Ireland, three final year university students - Natalie Driver, JJ Collins and Vic Grant - decide to make a podcast about a cold case which happened in Colecastle fourteen years ago. On Saturday April 26th 2003, Toby Ellis was minding his four month old nephew, Derek Ellis. He nipped into his local newsagents and left the pram outside on the street. He claimed he left the child for no longer than two minutes. During this time, the baby was abducted and six days later the infant's body was discovered buried in a nearby wooded area, Mountfort. Cause of death, a blow to the head. No one was ever charged with the murder and the case has remained on-going.
The first episode of Hiding Out is a podcast hosted by one of the students, Natalie; she reveals she is currently in hiding fearing for her safety. Having published their first podcast on The Murder at Colecastle, her fellow student Vic had received a call from someone who had heard the podcast claiming they had new evidence about the day the child was abducted. Vic and JJ met with the source. That was 3 days ago and no one has seen or heard from either Vic or JJ since... The only contact Natalie has received is a text sent from her classmate JJ's phone which reads "We're watching you. Stop this now." Natalie knows their disappearance is clearly linked to digging into the murder of Derek Ellis. If she finds them, she may finally find the truth of what happened in Colecastle. Natalie's nightly podcasts of 'Hiding Out' are attracting more and more interest - #whereisnatalie and #findvicandjj are rife with speculation. Are these three students actually in danger? Or - as their media lecturer believes - is this all an elaborate media hoax?
Gerard Stembridge ..... Writer
GEmma McMullan ..... Series Producer and Director.
Credits
| Role | Contributor |
| --- | --- |
| Natalie | Sophie Jo Wasson |
| Writer | Gerard Stembridge |
| Director | Gemma McMullan |
| Producer | Gemma McMullan |