Main content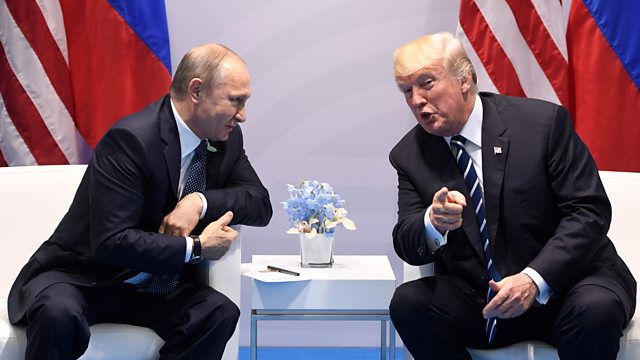 Trump and Putin hold 'robust talks' at G20
In-depth reporting and analysis from a global perspective. US and Russian leaders discuss Syria, Ukraine and alleged Russian meddling in the US election.
As Presidents Trump and Putin meet for the first time in Hamburg we hear our diplomatic correspondent James Robbins' assessment and speak to biographers of the two leaders: Anna Arutunyan author of 'the Putin Mystique'; and Marc Fisher co-author of 'Trump Revealed'. Also: Israel has strongly criticised UNESCO's declaration that Hebron is a World Heritage site. And we hear from feminist Naomi Wolf on the significance of the term 'Ms'.
Picture: Donald Trump and Vladimir Putin
Credit: AFP/Getty Images.
Podcast
In depth reporting, intelligent analysis and major breaking news from a global perspective