Main content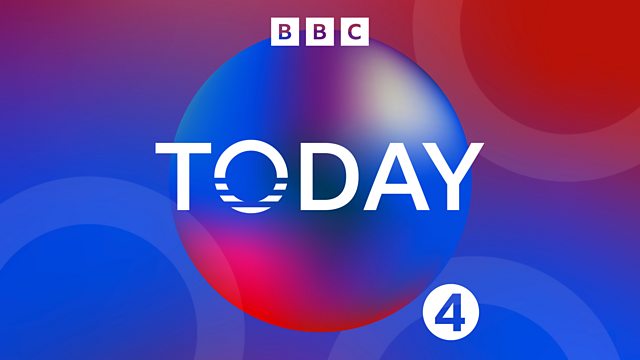 07/07/2017
Morning news and current affairs. Including Yesterday in Parliament, Sports Desk, Weather and Thought for the Day.
Last on
Today's running order
0650 How hard can Today's 'Puzzle for Today' be? (Handley x Keaveny + Evans)/Campbell = ??? 
0710
On the streets of Hamburg anti-capitalist demonstrators dressed in black refused to remove their disguises ahead of the G20 summit, the police intervened. Ngaire Woods is the dean of the Blavatnik School of Government at Oxford University.
0720
The judge appointed to head the inquiry into the Grenfell Tower fire was heckled as he addressed people at a meeting last night. Joe Delaney from the Grenfell Action Group.
0730
The Repeal Bill will appear before parliament next week as many thousands of laws will have to be changed once we are no longer members of the EU. David Jones was a minister at the Department for Exiting the European Union until June.
0740
One of the world's most anticipated rugby union matches will take place tomorrow as the Lions look to defeat New Zealand. Willie John McBride is the former Lions captain and manager. 
0810
The first face-to-face meeting between Donald Trump and Vladimir Putin is set to happen at the G20 today. Kurt Volker is former US representative to NATO and Sir Tony Brenton is former British ambassador to Russia.
0820
The play Apologia is opening in London at the end of the month with the lead part played by the actor Stockard Channing.
0830
How representative will today's meeting at Chevening with the Brexit secretary actually be? Simon Jack is the BBC's business editor and Tim Martin is the founder of JD Wetherspoon pubs.
0840
Women's Army Auxiliary Corps (WAAC) was formally instituted on this day 100 years ago, enabling women to take on roles as cooks, clerks, drivers, mechanics, telephonists, and telegraphers. Barbara Hurman is a WW2 veteran who served in the Auxiliary Territorial Service.
0850
To discuss what has changed in the nearly 60 years of Today, we're joined by two big thinkers on our society. Matthew Parris, Times Columnist and Anne McElvoy, Senior Editor for the Economist. Get in touch, the address is 60today@bbc.co.uk
All timings subject to change
Broadcast