Main content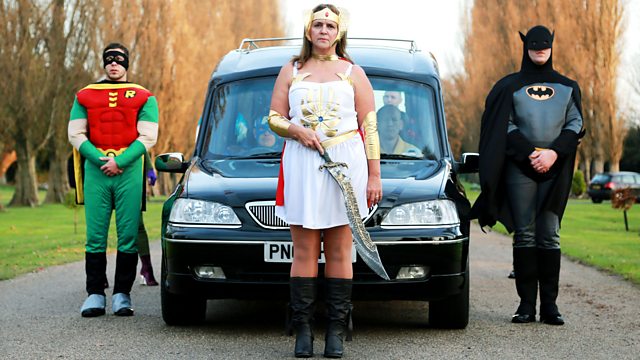 Social care costs, Cosmetic surgery deals, Personalised funerals
Consumer affairs programme. A new report looks at how much getting old could cost. Also, cosmetic surgery deals and small print, and how to smile on people's faces at a funeral.
A new report questions what - if anything - people are saving towards the cost of care they will need when they grow old.
Cosmetic surgery deals - should there be offers for extra treatments? And are patients reading the small print?
What happens when your child's wheelchair is forgotten at an airport - twice.
Supermarket temper tantrums, what you should do when your little darling isn't an angel of the aisles
And lightening the mood at a funeral, why more and more of us want the personal touch at our final send-off.
PRESENTER: MELANIE ABBOTT
PRODUCER: PETE WILSON.
Chapters
Social Care

More than 20% of people think government will entirely pay for care needs in later life

Duration: 06:32

Funerals

More of us are swapping a traditional funeral for something with a more personal touch

Duration: 08:32

Children's Wheelchairs

Airlines failing to ensure that wheelchairs arrive intact and at the same time you do

Duration: 04:50

Temper Tantrums

43% of parents are avoiding a trip to the shops for fear of a toddler tantrum

Duration: 03:53

Cosmetic Surgery Discounts

Do people really know what they are signing up for?

Duration: 16:52

Fancy Dress Funerals