Main content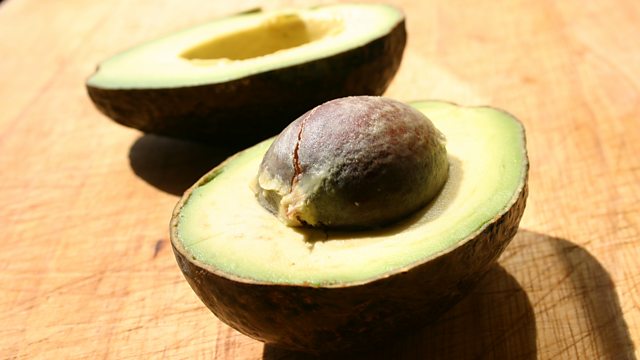 London renting, Terrorism insurance, Avocados
Rents in London are predicted to fall by two per cent, at a time when they are going up across the rest of the country. From hipster treat to staple - the rise of the avocado.
Rents in London are predicted to fall by 2% this year - good news for tenants who pay an average of £1,600 a month. But why are they falling now, at a time when rents outside of the capital are set to increase by as much as 5% in some areas? We hear from renters and an agent about what's going on in the London bubble.
Insurance companies need to improve the cover they offer for terrorist incidents - that's according to the man who runs the fund that pays out. Pool Re was set up in 1993 after the industry effectively stopped providing cover for terrorism related attacks. Small businesses were affected by the recent attacks in Manchester and London, but most terrorism cover will only pay out if a property has been damaged, not for loss of earnings alone. The chief executive of Pool Re, Julian Enoizi, says that needs to change. He also wants to see cover for cyber terrorism, which currently doesn't exist at all.
A year on from the vote to leave the EU, many businesses are lobbying government to get the best possible deal for their industry. British fashion is no exception. Last year three quarters of clothing and textiles manufactured in the UK was exported to countries in the EU. So what are the industry's fears for Brexit and where do they see the opportunities?
It's a rare brunch menu that doesn't feature an avocado. When and why did avocado become so popular, and so mainstream? Sales have more than doubled in the last five years to £169 million a year - that's about the same as all the jam and marmalade that people buy.
Presenter: Melanie Abbott
Producer: Beatrice Pickup.
Chapters
Virgin Media - BBC Watchdog investigation

New customers aren't being warned of the speed problems in their area.

Duration: 06:41

London Renting

A new report predicts rents in London will fall this year.

Duration: 05:07

Terrorism Insurance

The insurance market needs to update terrorism policies in light of recent attacks.

Duration: 06:41

Avocados

Avocado sales have increased by over 200% in 5 years - why?

Duration: 07:35

Brexit Fashion

How the UK clothing and textile manufacturing industry could be affected once we leave?

Duration: 05:39

Tuition Fees

The IFS says 5 years of higher student loans has made the poorest graduates less well off

Duration: 09:29