Main content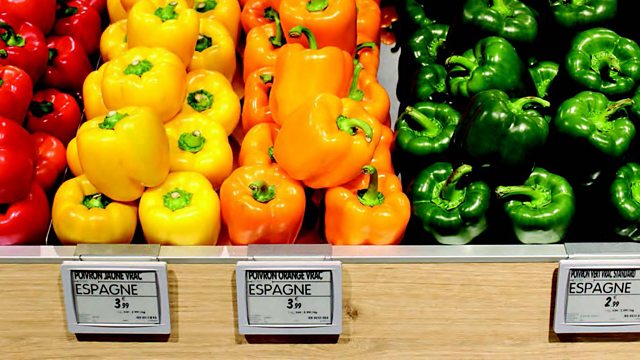 Is dynamic pricing coming to a supermarket near you?
The FCA's verdict on asset managers. Is the way groceries are priced set to change? And how long does it take to transfer a pension?
Following an investigation that lasted 18 months The Financial Conduct Authority has released its final report on the asset management industry. The money that firms in the sector handle is connected to the millions of people who invest their savings through financial products such as stocks and shares ISAs or investment funds. The FCA has called for fund managers to be much clearer about the charges their clients are paying. Guests: Chris Cummings, CEO of trade body the Investment Association and Gina Miller, Founding Partner of SCM Direct and fee transparency campaigner.
Pricing services according to the level of demand is a common experience when booking a flight or holiday. Are similar methods set to be applied to the cost of your grocery shop? Food retailers have been looking at electronic price labels which, unlike paper ones, can have the details changed without having to be removed and replaced.
Money Box listener John has a pension. In March 2016 he started the process of transferring it to another provider. After 15 months and a lot of expired paperwork his transfer still hasn't happened. How long should it take to transfer a pension? Guests: Romi Savova, Chief Executive of the PensionBee online pensions manager and Michelle Cracknell Chief Executive of The Pensions Advisory Service.
Presenter: Paul Lewis
Reporter: Tony Bonsignore
Producer: Charmaine Cozier
Editor: Andrew Smith.
Last on