Main content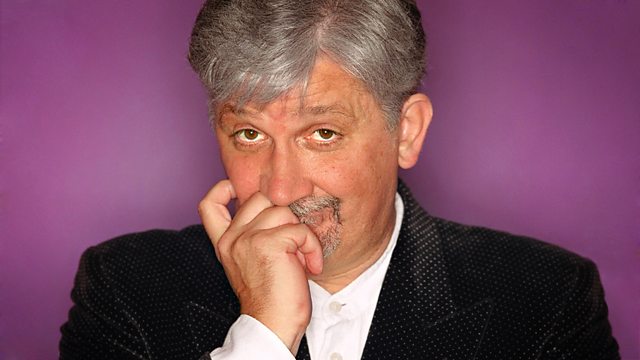 Classic tracks and forgotten gems from the 1920s, 30s and 40s
The Archive is a celebration of masterpieces and forgotten gems from the 1920s, 30s and 40s.
The Archive is a celebration of masterpieces and forgotten gems from the 1920s, 30s and 40s. Recordings which saw the great stars of popular music and instrumentalists of the day stepping up to the microphone and perform exactly what we hear today with no way of correcting errors or eccentricities. We don't or can't look back further than the artifical barriers we've set ourselves -- the beginnings of rock'n'roll perhaps, the Beatles era, flower-power or Punk. The place we don't go back beyond. But tonight we enjoy tracks from Bunny Berigan, Lee Wiley, Art Tatum, Hoagy Carmichael and Gracie Fields from this archive as Russell Davies opens up that glorious hinterland of older music, incidentally playable now in far better sound quality than was available at the time.
Last on
Music Played
Count Basie & His Orchestra

&

Helen Humes

Sing For Your Supper

The Complete Decca Recordings CD3.
2.

Charlie Parker's All Stars

Parker's Mood

Bird - The Savoy Recordings.
21.

Édith Piaf

La vie en rose

22 Classics of 1935-1946.
13.

The Benny Goodman Sextet

Rose Room

Charlie Christian - The Genius Of The Electric Guitar.
1.

Noël Coward

London Pride

I Went To A Marvellous Party 1928-1956.
5.

Roger Wolfe Kahn and His Orchestra

She's A Great, Great Girl

A Hundred Years From Today 1928-1954.

Ambrose and His Orchestra

Deep Henderson

Flanagan and Allen

Run, Rabbit, Run

VE Day 50th Anniversary - The Musical Memories.
12.

New Concert Orchestra

Dance Of An Ostracised Imp

Spike Jones and His City Slickers

Holiday For Strings

Strictly For Music Lovers Volume One.
9.

Tennessee Ernie Ford

Milk 'Em In The Morning Blues

Kay Starr

If I Could Be With You (One Hour Tonight)

Joe Venuti's Blue Four

The Man From The South

The New York Sessions 1926-1935.
9.

Tommy Dorsey and His Orchestra

&

Frank Sinatra

Fools Rush In

Too Marvellous For Words.
8.
Broadcast