Main content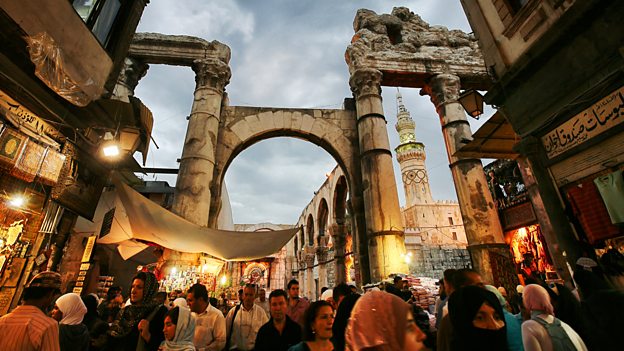 Stories from Hay el Matar
Drama from Syria that provides a rare glimpse of how life is lived in contemporary Damascus.
Available now
There are currently no available episodes
Supporting Content
Stories from Hay el Matar

Stories from Hay el Matar is adapted from Hay el Matar, an Arabic language drama aimed at a Syrian audience and produced by BBC Media Action, the BBC's international development charity. 

Over more than 100 episodes Hay el Matar has been reflecting daily life in Syria to a Syrian audience living through the civil war.

It has all the hallmarks of a classic soap opera; romance, personal ambition and revenge and storylines explore issues experienced by ordinary Syrians such as the ongoing conflict, domestic violence, health and education – to name a few.

The power of drama to bring important social issues into our homes, change attitudes and help people take action is well established in the UK through programme like The Archers.

Even in a country as divided as Syria drama can get people thinking and talking about their differences - and what unites them.

The drama is produced by a team of Syrians with a variety of political points of view so their characters and stories help listeners break the stereotypical view they might have about people with different beliefs – an important step towards a lasting peace.

Hay el Matar has been broadcast across Syria and the wider Middle East since last September, and listeners say they found it positive and humanising - portraying how Syrian people come together in times of need.

Discover more about Hay el Matar and the work of BBC Media Action

.