Main content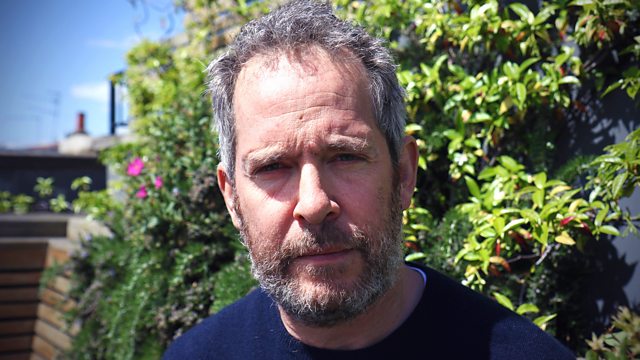 IntoUniversity
Tom Hollander presents an appeal on behalf of IntoUniversity, a national charity that provides local learning centres in some of the UK's most deprived communities.
Tom Hollander presents an appeal on behalf of IntoUniversity, a national charity that provides local learning centres in some of the UK's most deprived communities. Working with children from the age of seven, the charity starts the conversation early about higher education, making sure it is viewed as an option for any child, no matter their background.
Nahyan from east London grew up thinking university was out of his reach but, after getting involved with IntoUniversity at 14, he has now completed his first year at Goldsmiths, University of London.
Ash, a single mum, lives in Brighton with her two children Harry and Annie and they have used their local learning centre for two years. The change Ash has seen in her children's confidence and grades has been remarkable and, no matter what her financial position is in future, she is now determined that university will be an option for Harry and Annie.
IntoUniversity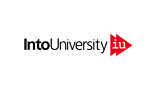 IntoUniversity is a national education charity supporting young people from disadvantaged backgrounds into Higher Education.
In the UK young people's chances of accessing Higher Education are still too often determined by circumstances outside their control. Factors such as household income, where they live, and their ethnicity and gender can have a huge impact on whether not they make it to university.
In 2016, young people from the most disadvantaged backgrounds were nearly 4 times less likely to go to university than their more advantaged peers (UCAS).
The vision of IntoUniversity is to provide a national network of high quality, local learning centres where young people are inspired to achieve. At each local centre IntoUniversity offers an innovative programme that supports children and young people from disadvantaged backgrounds to attain either a university place or another chosen aspiration.
We run Academic Support sessions, where young people can receive help with their homework from trained staff and volunteer tutors every week after school; we run study weeks and workshops in partnership with schools and universities to inspire children about their future from an early age, and we also offer a mentoring programme where young people are paired with university and corporate volunteers to help them discover more about university life and the world of work.
By donating to our BBC Lifeline appeal, you can help us to open new learning centres and bring our life-changing programme to many more young people. 
Tom Hollander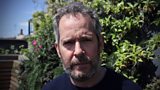 "Hi, I'm Tom Hollander.
I'm supporting this Lifeline appeal for IntoUniversity because I believe that all young people should have the chance to achieve their potential, regardless of their personal circumstances.
My life has been filled with amazing opportunities – including going to Cambridge University, where my passion for acting really took off. But I know that for many young people, getting to university is much more difficult, and there are lots of barriers to face along the way.
IntoUniversity is a wonderful charity doing important work to help level the playing field and ensure that young people are not held back from getting a life-changing university education simply because of where they live or how much their parents earn.
So please give a donation today to help them to support young people across the country to achieve against the odds."
Nahyan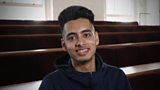 Nahyan is 19 years old. He came to the UK from Bangladesh as a baby and lives with his family in Mile End, East London.
Nahyan started coming to his local IntoUniversity centre in Bow at the age of 14, when his Mum signed him up for the charity's after-school Academic Support sessions.
Nahyan says "When I first started at IntoUniversity, I just got my homework done and went home. But then I realised I was starting to get good marks for my homework – it was really helping me. I started going to their holiday programmes, and the charity then paired me with a mentor called Gabriel, who was already at university. Gabriel gave me lots of advice about life at university and helped me to think about my future plans."
Nahyan has just completed his first year at Goldsmiths, University of London. He is the first in his family to attend university, and is now giving back to the charity that helped him get there by volunteering at IntoUniversity's Bow centre as a mentor to 14 year-old Aman.
"I enjoy seeing the impact I can have on a young person's life. It's one of the main reasons I want to be a teacher when I finish university."
Harry & Annie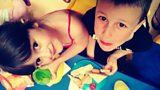 Harry (11) and his sister Annie (8) live with their Mum in Brighton and have been coming to their local IntoUniversity centre for the past two years.
Harry says: "Before I came to IntoUniversity I was kind of shy when putting my hand up in class in case I got it wrong. Since I came to IntoUniversity they've helped me realise that it doesn't matter if you're wrong."
Annie says: "My worst subject was maths because I found it really tricky. I always needed my teacher to come over and help me. Now it's my favourite subject because IntoUniversity have really helped me with it. My maths grades have gone up quite a lot."
Mum Ash believes that coming to IntoUniversity has had a big impact on her children: "The difference has been rather astounding. Annie's concentration at school has improved so much. Harry has much more confidence and faith in himself since going to IntoUniversity. I can't imagine not having IntoUniversity in our lives."
Credits
| Role | Contributor |
| --- | --- |
| Presenter | Tom Hollander |
| Producer | Charlotte Denton |
| Producer | Hardeep Giani |
| Executive Producer | Sandy Smith |