Main content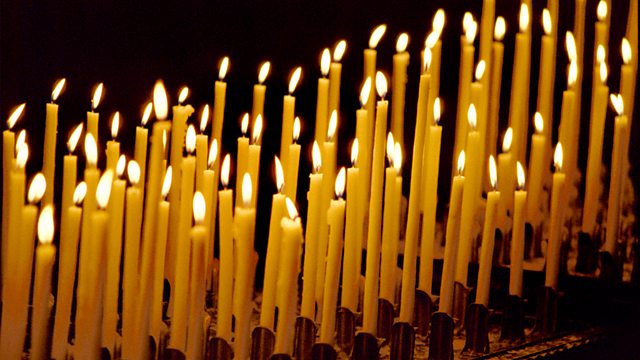 01/07/2017
A reading and a reflection to start the day with the Rev'd Dr Stephen Wigley, Chair of the Wales Synod of the Methodist Church.
Script:
Good morning. Some thirty years ago, we spent our first years of married life in the north Wales town of Llangollen. It's a popular tourist spot, well-known for its steam railway, canal and bridge over the River Dee, but its chief claim to fame is as host of the International Eisteddfod which takes place next week. For these few days, the little town swells in size to accommodate the thousands who come to take part in music and dance competitions or listen to the various concerts. Over the years various stars have attended, and none bigger that Luciano Pavarotti, who first came to compete in 1955, and then returned forty years later to headline the main concert.
This year marks the 70th anniversary of the Eisteddfod. So it's worth remembering that it all arose from the vision of a few people in this north Wales town who believed that music and the welsh tradition of 'eisteddfodau' could be used to rebuild relationships between the nations after the trauma of the Second World War. The first 'international' eisteddfod in 1947 was a relatively modest affair; but a significant step occurred two years later when for the first time a choir from Lubeck in Germany took part; while we were in Llangollen, there were still those who could remember that moving moment when the concert audience was invited to 'Welcome our friends from Germany'.
These days it's a thoroughly international affair with competitors coming from across the globe. But at a time when the issue of relationships with nations and the wider world is under some scrutiny, it's worth remembering the vision behind the Eisteddfod - and the opportunity it provides to make music not just on the concert stage but in the heart.
Loving Lord, You have given us the gift of music and dance; help us so to be caught up in the rhythm of your love that we may be drawn into that rich harmony which restores your world, Amen.