Main content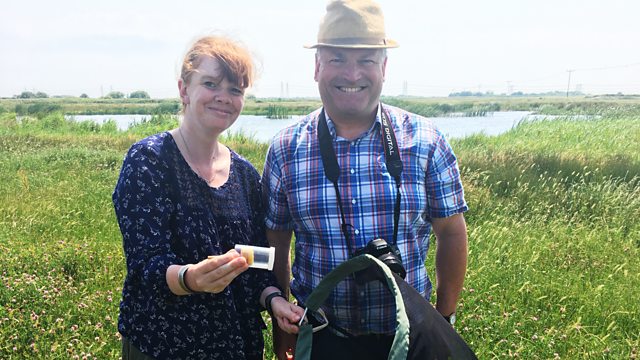 Folkestone
Eric Robson and his panel of experts visit Folkestone.
Eric Robson and his panel of experts visit Folkestone. Pippa Greenwood, Matt Biggs and Bob Flowerdew answer the horticultural questions from the audience.
This week the panellists discuss lemon/lime varieties to grow in an orangery, the best homemade feeds for flowering plants, and ways to rid your greenhouse of ants.
Also, Matt Biggs buzzes off to the RSPB Dungeness to investigate all things bees.
Produced by Dan Cocker
Assistant Producer: Phil Barrett
A Somethin' Else production for BBC Radio 4.
Fact Sheet
Q – My daughter has moved into a new house with an orangery.  She'd like to grow a lime and a lemon tree.  What varieties can you recommend and what other tips would you suggest?
Bob – 'Meyer's' lemon is said to be easiest.  'Lisbon' lemon.  'Eureka' is one of the best.  Limes: Green Lemons are a better option than actual limes.  Try growing Satsumas too.
Matt – They don't like low temperatures or fluctuating temperatures.  They are prone to scale insects. 
Q – I'd like to know what homemade feed is good for fruit and flowers?
Bob – They used to recommend comfrey leaves which is high potash – so good for tomatoes, roses, potatoes.  Stinging nettles are the best all-round feeds.  You could add borage to it – which is high in magnesium and nitrogen.  Also, diluted burdock.
Matt – If you're burning wood then put the wood ash round the bottom of trees and water it in.  Youthful stems have more potash than older ones
Q – I've recently replanted my Camellia in ericaceous compost but the leaves have all turned brown.  What's happening?
Pippa – I think it's scorched.  The re-potting and the heavy rain followed by bright sun will have stressed it.  It will be fine.
Matt – Always transplant just after flowering and then protect it with fleece.  Give it some liquid seaweed too.
Q – I have an ant infestation in my greenhouse; is it safe to use insecticides on the soil?  They are farming the soft shoots on my apples, cherries and plums – what can I do?
Pippa – There are plant-safe insecticides you can use.  I would go for nematodes in the soil. 
Bob – I put jam around for the ants – if they've got a supply of sweet, sticky stuff it keeps them satisfied
Matt – As you're going to prune the fruit trees it doesn't matter that the ants have been at them
Q – What is the matter with my Echium?
Pippa – This is a classic example of fasciation; when stems fuse into their neighbours.   It's very common of Delphiniums, Forsythia, Daphnes.  It's usually caused by physical damage. 
Q – I'm growing Dahlias from cuttings.  I've 'stopped' them once – is this enough or should I do it again?
Bob – I don't 'stop' at all as I want quantity rather than size.  One-stop would be enough for big flowers.  Dahlias are very hungry so feed them plenty.
Pippa – Plenty of water too.
Matt – Make sure there's plenty of organic matter in the soil.
Q – Can you recommend shrubs/plants to put along a large, north-facing brick wall?
Bob – A selection of pears in an espalier.  Redcurrants can make huge plants if trained along wires.  The Whitecurrant too.  Gooseberries.
Pippa – Clematis.  Something like 'Elizabeth' or 'Freda'. 
Matt – Ivy.  Clematis orientalis 'Bill MacKenzie'. 
Q – I have a tree but don't know what it is… what is it?
Matt  - It looks like Koelreuteria paniculata or the 'Golden Rain' tree. 
Q – In the coming months I will be inundated with marrows from my allotment.  I would like to preserve some for the winter months – can I?
Bob – They don't keep very well; you'd be better off with winter-storing squashes like 'Crown Prince'.