Main content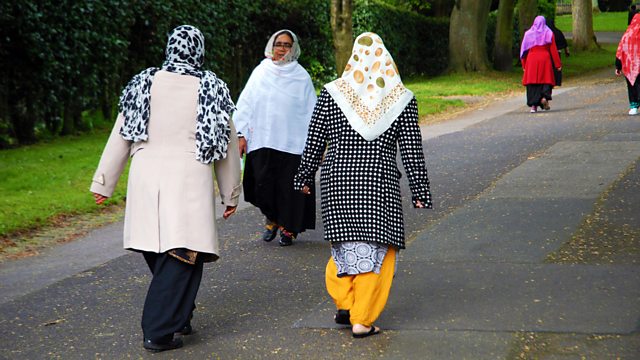 Academic achievement and child health
Born in Bradford is one of the largest health studies undertaken, involving 14,000 babies and their families. The children are now approaching ten and providing a wealth of data.
Winifred Robinson has been alongside the Born in Bradford researchers since the study was launched in 2007. The findings covered in this broadcast range from data on sleep patterns, through to studies on how children learn and the development of solutions to poor hand control which holds back writing and delayed motor skills. The youngsters are also being tracked to see who needs glasses and why so many of them fail to wear the very lenses which could effectively 'cure' eye problems and every family is being seen, scanned, weighed and measured in an effort to collect new markers on their health at this key point
Bradford has one of the highest birth rates in Britain but of the 6,000 babies born every year at least half are of South East Asian origin and face rates of diabetes and heart disease of four times the national average. Ten years on from the launch of Born in Bradford the researchers have been able to combine health research with a new generation growing up, to help improve the health of the next generation. Of the 14,000 babies recruited into the study, the parents were found to come from 46 different countries and to speak 52 different languages.
The children and their families were recruited between 2007 and 2009, and are now between eight and ten years old. They are being asked for information on many aspects of their life, starting with their bed time routines. There are different factors at work in the white and Asian communities and many of the children are going to sleep with computer screens, televisions and mobiles in their rooms. Researchers are keen to see what impact their bed times and preparations for bed have on their health, school attainment and wellbeing.
Other areas of study include the push to improve fitness levels throughout the city, in part by focusing on the Mosques and ways of getting lifestyle messages across in a community with high rates of diabetes, in particular. There are women only gyms springing up and Winifred meets some of the Asian mothers hoping to improve their lifestyles. She also tracks the research underway in 89 local schools as children are asked about how much sport and exercise they do. These children are being tested for hand eye coordination and other patterns which could affect their educational attainment. At Leeds University robotic arms are being produced to provide inexpensive solutions to Bradford teachers once problems with pen control, for instance, have been identified.
Dr John Wright, who leads the study, believes that it is changing lives and he is keen for Bradford to be viewed as the City of Research. In part the change comes from new findings and adapting approaches, but there is also a protective element from having such a close role in the lives of so many: "These youngsters are growing up with health researchers alongside them and we see this as a collaborative approach which helps our teams and the families of this city.".