Main content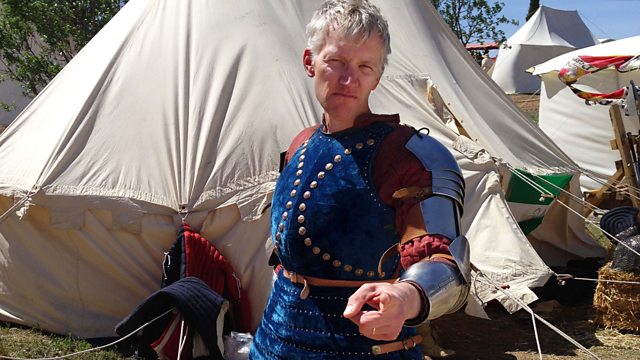 The Dunkirk Spirit
New films look back to a famous retreat and a leader that turned the tide of war, but is it time to start re-evaluating what happened at Dunkirk and Churchill's role in WWII?
Tom Holland is joined by Dr Dan Todman from Queen Mary University, London and Professor Lucy Robinson at the University of Sussex.
Britain's retreat from Dunkirk in 1940 was a precursor to the fall of France and a summer in which it looked like Britain too would be be overwhelmed by the Nazi war machine. The evacuation of thousands of troops from the beaches of Northern France in an armada of boats of all shapes and sizes has been spun into a defining moment when the plucky Brits snatched victory from the jaws of defeat. But Dunkirk was a disaster. So why don't we remember it as one? As a new film explores this moment of history, we explore the "Dunkirk spirit" and whether it really existed.
Helen Castor is in Norwich which, it was once said, had a pub for every day of the year and a church for every Sunday. In the Middle Ages, it also seemed to be teeming with anchoresses, anchorites and hermits - people who, with the blessing of the church, withdrew from everyday life but were still on hand to dish out advice to those who wanted it. How important were these people in medieval society and why are we less comfortable with loners and recluses today? Helen is joined at St Julian's in Norwich by Professor Carole Rawcliffe and Dr Tom Licence from the University of East Anglia.
There are archaeological artefacts from all eras. In Gainsborough, Lincolnshire, it is the sweet-wrappers, marbles and toy figures discarded by children in the 1950s and 60s that are adding to our knowledge of the past. In a housing estate that was designed by planners influenced by American ideas from the 1920's, a team from the University of Lincoln is working with the local community to see whether ideas about encouraging play in British housing estates really worked.
Producer: Nick Patrick
A Pier production for BBC Radio 4.