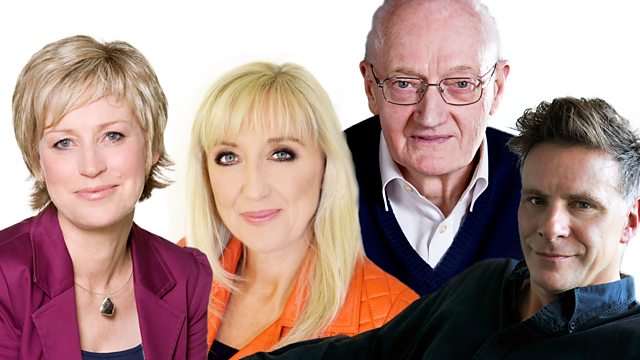 Live from the Solas Festival - drawing together the musical, political, cultural and religious worlds
Ricky Ross presents live from the Solas Festival in Blackruthven, Perthshire, which draws inspiration from the musical, political, cultural and religious worlds.
Sunday Morning with Ricky Ross is live from the Solas Festival in Perth.
The meaning of Home is a festival theme this year, and Ricky is joined by Doug Gay, Lecturer in Theology at Glasgow University, and Alison Phipps, Professor of Languages and Intercultural Studies also at the University of Glasgow, as well as Mara Menzies, a storyteller who has lived both in Kenya and Scotland.
Author of 'Al-Britannia, My Country' James Fergusson joins Ricky to talk about his latest book which recounts his year meeting Muslims from Inverness to Oldham.
What are the challenges facing young people today? Ricky talks to millennial singer-songwriter Rory Butler, young musician Declan Welsh, and lecturer and mother Alison Phipps.
The last 12 months have been hugely eventful politically and socially. Padraig O'Tuama , writer and Community Leader at Corrymeela, Northern Ireland's peace and reconciliation organisation, and Simon Barrow of the beliefs and ethics think-tank, Ekklesia, join Ricky to discuss how we navigate through these often divisive times.
Legend of the Scottish traditional music scene and founding member of the Solas Festival, Mary Ann Kennedy talks about what makes Solas unique.
Vox Liminis developing the role of the arts in the criminal justice system in Scotland. Fergus McNeill, Professor of Criminology and Sociology at the University of Glasgow, and musician Louis Abbott, Artistic Lead on Distant Voices, talk about their work.
The world order has been shaken this year, and our old models of response feel redundant. Do we need to get more creative in our responses? With Padraig O'Tuama , Simon Barrow and performance artist, Sarah Rose Graber.
Live music from The Little Kicks, Rory Butler, Louis Abbot, Mary Ann Kennedy and a flash mob gospel choir.