Main content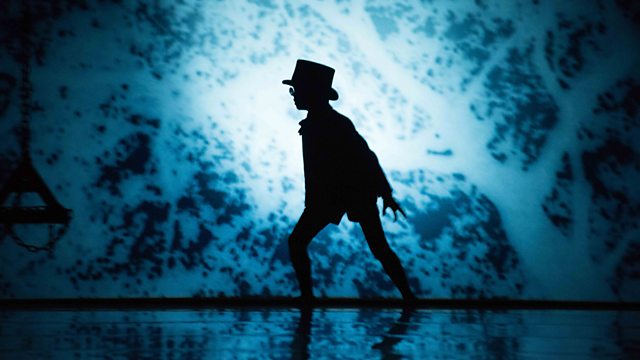 Britten's A Midsummer Night's Dream
From Snape Maltings Concert Hall for the 2017 Aldeburgh Festival, Britten's Shakespeare adaptation A Midsummer Night's Dream. Starring Iestyn Davies and Sophie Bevan.
Britten's adaptation of Shakespeare's magical romance A Midsummer Night's Dream recorded at Snape Maltings Concert Hall as part of this summer's Aldeburgh Festival. The cast is led by Iestyn Davies and Sophie Bevan, and conducted by Ryan Wigglesworth. Andrew McGregor presents a new production by Netia Jones of the Britten opera which opened the Snape Maltings Concert Hall fifty years ago in 1967. Britten specialist Paul Kildea joins Andrew in the intervals to discuss Britten's enchanting masterpiece.
Oberon ..... Iestyn Davies (countertenor)
Tytania ..... Sophie Bevan (soprano)
Puck ..... Jack Lansbury (actor)
Theseus ..... Clive Bayley (bass)
Bottom ..... Matthew Rose (bass)
Hippolyta ..... Leah-Marian Jones (mezzo)
Lysander ..... Nick Pritchard (tenor)
Demetrius ..... George Humphreys (baritone)
Hermia ..... Clare Presland (mezzo)
Helena ..... Eleanor Dennis (soprano)
Quince ..... Andrew Shore (bass)
Flute ..... Lawrence Wiliford (tenor)
Snug ..... Sion Goronwy (bass)
Snout ..... Nicholas Sharratt (tenor)
Starveling ..... Simon Butteriss (baritone)
Cobweb ..... Elliot Harding-smith (treble)
Moth.....Noah Lucas (treble)
Mustardseed.....Adam Warne (treble)
Peaseblossom ..... Angus Hampson/ Ewan Cacace (treble)
Chorus of Fairies..... Willis Christie, Lorenzo Facchini, Angus Foster,
Nicholas Harding-Smith, Kevin Kurian, Charles Maloney-Charlton, Robert Peters, Matthew Wadey
Ryan Wigglesworth (conductor).
Synopsis
Twilight falls in a wood near Athens. Fairies attendant upon their queen, Tytania, enter, followed by Puck – the spirit attendant on Oberon, the fairy-king. Soon the royal pair arrives, but separately, having fallen out. They argue, then Tytania and her fairies leave. Oberon sends Puck to find for him a certain herb that causes those upon whose sleeping eyelids the juice is dropped to fall in love with the next live creature that he or she sees.
The human lovers Lysander and Hermia are fleeing the city together. They are forbidden by Athenian law to marry, as she is promised instead to Demetrius. They leave, as Oberon enters to observe a second Athenian couple: Demetrius, who is betrothed to and in love with Hermia, and his pursuer Helena, who is in love with him. As they move off, Puck returns with the herb, and Oberon instructs him to seek out an Athenian (meaning Demetrius) and anoint his eyes so as to make him fall in love with Helena.
A group of Athenian workmen enter, intent on casting a play they hope to perform before Duke Theseus. Most prominent among them is Bottom,cast as Pyramus in Pyramus and Thisbe. They agree to return later to rehearse. Now the mix-ups begin.
Mistaking Lysander for Demetrius, Puck anoints the eyes of former, causing him to transfer his affections from Hermia to Helena. Oberon then anoints Tytania's eyes, causing her to fall in love with Bottom, whom Puck has mischievously given an ass's head.
The four Athenians are hurled into violent discord, until Puck sends them to sleep and they wake up cured. Bottom, too, is eventually restored, Oberon and Tytania make their peace, and – following the successful performance of Pyramus and Thisbe – they bless Theseus and his wife Hippolyta, and their house.