Main content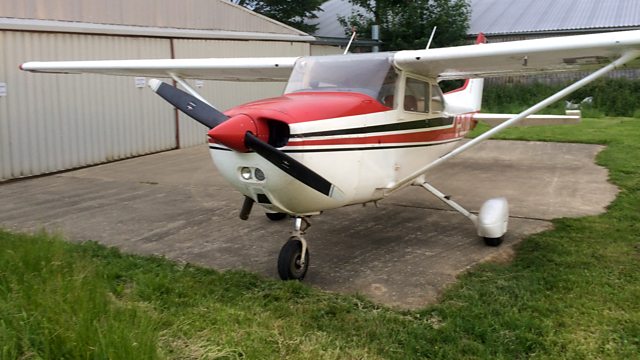 Groceries Code Adjudicator, School trips, Cheap private planes
The Groceries Code Adjudicator threatens tough action on supermarkets. Who is looking after school coach drivers abroad? And how to get a cheap flight on a private plane.
Christine Tacon, the woman in charge of policing the relationship between supermarkets and suppliers, warns of tough sanctions on chains who don't improve.
How to live the caviar lifestyle on a private plane for fish and chip prices.
Who's looking after coach drivers taking pupils on school trips abroad?
Why understanding the new rules on car insurance write-offs isn't as easy as A,B,C
Driverless delivery trucks on the streets of London
And why the Green Deal is back...
PRESENTER: PETER WHITE
PRODUCER: PETE WILSON.
Chapters
Grocery code Adjudicator

Adjudicator Christine Tacon on getting tough with supermarkets

Duration: 07:02

Private Planes

The websites offering passengers cheap flights on private planes

Duration: 07:53

School Trips

Who's looking after the coach driver on a school trip abroad?

Duration: 06:43

Write Off Rules

Why new labelling for cars involved in accidents will start in the autumn

Duration: 04:06

Smart Phones

It's 10 years since smartphones came into our lives. How hooded have we become on them?

Duration: 03:23

Ocado Self Driving

The online delivery company Ocado is testing the UK's first driverless delivery truck

Duration: 05:22

Green Deal

A private company believes they can make the failed policy attractive to home owners

Duration: 05:14