Main content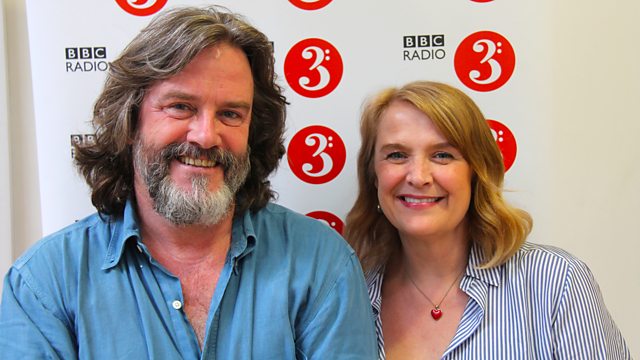 Thursday - Sarah Walker with Greg Doran
With Sarah Walker. Musical challenge; Music on Location: Telemann Paris Quartets (second set); Artists of the Week: Tenebrae, featured peforming Britten's Hymn to St Cecilia.
9am    
Sarah sets the tone and mood of the day's programme with a range of music to intrigue, surprise and entertain. 
9.30am  
Take part in today's musical challenge: listen to the music and name the two composers associated with it.
10am
Sarah's guest this week is the award-winning director Greg Doran. Greg is Artistic Director of the Royal Shakespeare Company and has directed the company in more than half of Shakespeare's works, as well as many new plays. Greg began his career with the RSC as an actor in the late 1980s, becoming an Assistant Director soon afterwards before climbing through the ranks to the top job. In 2016, Greg led the company's celebration of Shakespeare's 400th birthday by directing Shakespeare Live!, an event which honoured Shakespeare's legacy across the performing arts. Throughout the week Greg will be sharing some of his favourite classical music (much of it Shakespeare-inspired!) by composers including Prokofiev, Handel and Britten.
10.30am
Music on Location: Paris
In 1737 Telemann travelled from Hamburg to Paris to oversee the publication of some of his works and to make the acquaintance of the musical personalities of this culturally exuberant city. He was already well known to Parisian audiences and he was especially well received by the Parisian virtuosi who had been urging him to visit for some time. It is believed that, during his stay, Telemann composed and premiered his second set of Paris Quartets with these Parisian virtuosi, possibly playing alongside them.
Double Take
Sarah explores the nature of performance by highlighting the differences between two interpretations of Schubert's Moment musical D.780 No.3 in F minor, in performances by András Schiff (on a fortepiano) and Maria João Pires.
11am
Artists of the Week: Tenebrae
Sarah's Artists of the Week are the choir Tenebrae. Celebrated for their technical precision and dramatic interpretations, Tenebrae has established itself as one of the world's leading choirs under the direction of Nigel Short, who founded the choir in 2001. Since then, they've produced a large discography collaborating with orchestras such as the London Symphony Orchestra and the Aurora Orchestra, and with contemporary composers such as Joby Talbot, Bob Chilcott and Alexander L'Estrange. The choir has made celebrated recordings of many major choral works including Poulenc's Mass in G major, Parry's Songs of Farewell and Fauré's Requiem, all of which Sarah will be featuring this week. Sarah's also chosen their recording of Victoria's Tenebrae Responsories for Maundy Thursday and Britten's Hymn to St Cecilia.
Britten
Hymn to St Cecilia
Tenebrae
Nigel Short (conductor).
Music Played
Artists of the Week: Tenebrae

Greg Doran's first choice

Greg Doran's second choice

Greg Doran's third choice

Music on Location: Paris

DOuble take

Artists of the Week: Tenebrae
Musical Challenge: By Association
The two musicians involved were Vaughan Williams and Sibelius. The music was part of the opening movement of Vaughan Williams's 5th Symphony, which he dedicated to Sibelius.
Enter the Essential Classics Proms Competition 2019!