Main content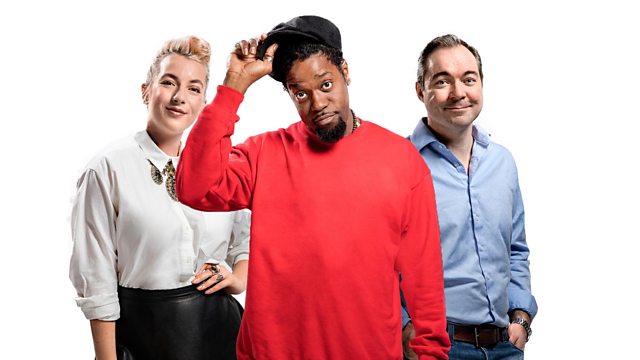 Monocled Man in concert
Soweto Kinch presents Monocled Man in concert at Cheltenham Jazz Festival 2017, and leader Rory Simmons talks to Emma Smith.
PLAYLIST
 DISC
Artist              Soweto Kinch
Title                The Healing
Composer     Kinch
Album            The Legend of Mike Smith
Label              Soweto Kinch Recordings
Number        SKP003 CD 2 Track 39
Duration       12"
Performers: Soweto Kinch, as, rhodes, prog; Shabaka Hutchings, ts; Karl Rasheed-Abel, b; Graham Godfrey, d. . 2015
CLIP: Monocled Man Music – Marie Betsey – 41"
CLIP: Rory Simmons – Monocled Man – Terra de Miel – 50"
CLIP: Jon Hiseman
Monocled Man perform at the Parabola Arts Centre as part of the Cheltenham Jazz Festival
Music:
Tromelin                               10'25"
Marie Betsey                       7'01"
We Drift Meridan               7'15"
Fiction Afloat                       12'14"
Fantasy Will Flourish         4'22"
Deception Island                5'05"
Scott Moorman Adrift      6'34"
Monocled Man, featuring Ed Begley and Elizabeth Nygaard. 
DISC
Artist              Neil Ardley & The New Jazz Orchestra
Title                Stratosfunk
Album            On The Radio the BBC Sessions 1971
Label              Dusk Fire Records
Duration       3.18  
DISC
Artist              Neil Ardley & The New Jazz Orchestra
Title                Half Blue
Album            On The Radio the BBC Sessions 1971
Label              Dusk Fire Records
Duration       2.21
DISC
Artist              Neil Ardley & The New Jazz Orchestra
Title                Terra de Miel
Album            On The Radio the BBC Sessions 1971
Label              Dusk Fire Records
Duration       5.13
DISC
Artist              Neil Ardley & The New Jazz Orchestra
Title                Immortal Truth
Composer     Jack Bruce
Album            On The Radio the BBC Sessions 1971
Label              Dusk Fire Records 
Duration       6.03
DISC
Artist              Soweto Kinch
Title                The Healing
Composer     Kinch
Album            The Legend of Mike Smith
Label              Soweto Kinch Recordings
Number        SKP003 CD 2 Track 39
Duration       37"
Performers: Soweto Kinch, as, rhodes, prog; Shabaka Hutchings, ts; Karl Rasheed-Abel, b; Graham Godfrey, d. . 2015