Main content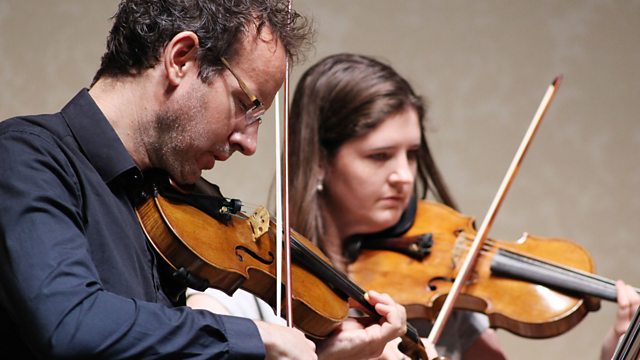 Wigmore Hall Mondays: Carducci String Quartet
Live from Wigmore Hall in London, a concert featuring the Carducci String Quartet. Glass: String Quartet No 3 'Mishima'. Part: Summa. Dvorak: String Quartet in F, Op 96 'American'.
Live from Wigmore Hall, London - The Carducci String Quartet play Dvořák's 'American' Quartet along with a quartet by Philip Glass.
Sara Mohr-Pietsch presents this Radio 3 Lunchtime Concert in which one of the UK's leading string quartets moves from an American composer's creative response to Japanese culture to a Czech composer's take on his years in America. Philip Glass originally wrote the music of his Third String Quartet for Paul Schrader's film about the Japanese writer Yukio Mishima.
Philip Glass: String Quartet No. 3, 'Mishima'
Arvo Pärt: Summa
Dvořák: String Quartet in F major, Op. 96, 'American'
Carducci String Quartet.