Main content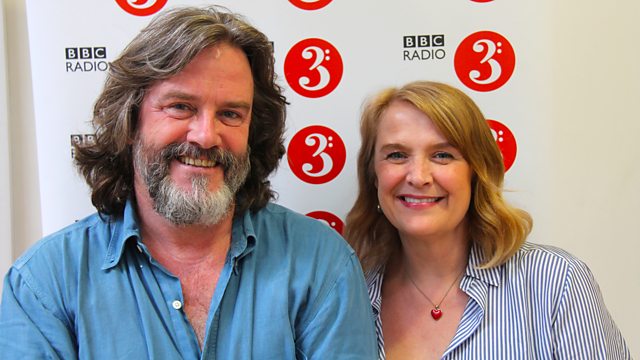 Monday - Sarah Walker with Greg Doran
With Sarah Walker. Including Musical challenge; Music on Location: Works by Corselli for the 18th-century Spanish court; Artists of the Week: Tenebrae, featured in Faure's Requiem.
9am    
Sarah sets the tone and mood of the day's programme with a range of music to intrigue, surprise and entertain.    
 
9.30am  
Take part in today's musical challenge: can you identify the two pieces, played simultaneously?
10am
Sarah's guest this week is the award-winning director Greg Doran. Greg is Artistic Director of the Royal Shakespeare Company and has directed the company in more than half of Shakespeare's works, as well as many new plays. Greg began his career with the RSC as an actor in the late 1980s, becoming an Assistant Director soon afterwards before climbing through the ranks to the top job. In 2016, Greg led the company's celebration of Shakespeare's 400th birthday by directing Shakespeare Live!, an event which honoured Shakespeare's legacy across the performing arts. Throughout the week Greg will be sharing some of his favourite classical music (much of it Shakespeare-inspired!) by composers including Prokofiev, Handel and Britten.
10.30am
Music on Location: The Spanish Court, Madrid
Sarah explores music connected with the 18th-century Spanish Court in Madrid composed by Francesco Corselli. Although Italian, Corselli spent much of his life writing music for the Spanish Court, where he introduced the highly formalised style of stage production known as 'opera seria', which was enjoying so much success elsewhere in Europe at the time.
11am
Artists of the Week: Tenebrae
Sarah's Artists of the Week are the choir Tenebrae. Celebrated for their technical precision and dramatic interpretations, Tenebrae has established itself as one of the world's leading choirs under the direction of Nigel Short, who founded the choir in 2001. Since then, they've produced a large discography collaborating with orchestras such as the London Symphony Orchestra and the Aurora Orchestra, and with contemporary composers such as Joby Talbot, Bob Chilcott and Alexander L'Estrange. The choir has made celebrated recordings of many major choral works including Poulenc's Mass in G major, Parry's Songs of Farewell and Fauré's Requiem, all of which Sarah will be featuring this week. Sarah's also chosen their recording of Victoria's Tenebrae Responsories for Maundy Thursday and Britten's Hymn to St Cecilia.
Fauré
Requiem
Grace Davidson (soprano)
William Gaunt (baritone)
Tenebrae
London Symphony Orchestra Chamber Ensemble
Nigel Short (conductor).
Music Played
Artists of the Week: Tenebrae

Greg Doran's first choice

Greg Doran's second choice

Greg Doran's third choice

MUSIC ON LOCATION: Madrid

Artists of the Week: Tenebrae
Musical Challenge: Imperfect Harmony
The two pieces were the Toccata from Bach's Toccata, Adagio and Fugue in C major, BWV564 and the first movement of Rodrigo's Concierto de Aranjuez