Main content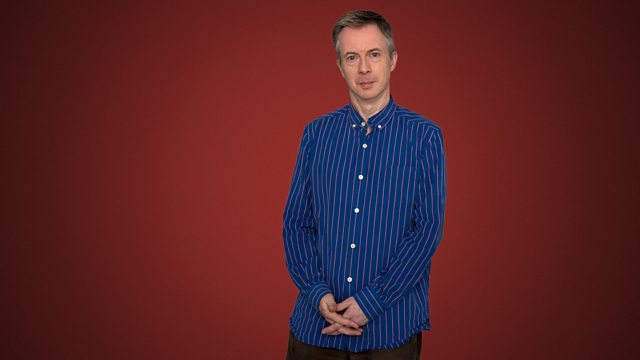 Durufle from the Radio France Chorus
John Shea's selection of music features the Radio France Chorus in an all-Durufle programme of music, including the Requiem.
Radio France Chorus in an all-Duruflé programme including his Requiem. John Shea presents.
12:31 AM
Duruflé, Maurice [1902-1986]
Quatre motets sur des thèmes grégoriens, Op 10
Radio France Chorus, Florian Helgath (director)
12:39 AM
Duruflé, Maurice [1902-1986]
Prélude et Fugue sur le nom d'Alain, Op 7
Yves Castagnet (organ)
12:52 AM
Duruflé, Maurice [1902-1986]
Requiem, Op 9
Radio France Chorus, Florian Helgath (director), Yves Castagnet (organ)
1:32 AM
Duruflé, Maurice [1902-1986]
Notre Père, Op 14
Radio France Chorus, Florian Helgath (director)
1:34 AM
Roussel, Albert (1869-1937)
Piano Trio in E flat major, Op 2 (1902)
Tale Olsson (violin), Johanna Sjunnesson (cello), Mats Jansson (piano)
2:04 AM
Poulenc, Francis (1899-1963)
Concert champêtre for harpsichord and orchestra
Jory Vinikour (harpsichord), Radio France Philharmonic Orchestra, Marc Minkowski (conductor)
2:31 AM
Dvorák, Antonín (1841-1904)
Symphony No 8 in G major, Op 88
Norwegian Radio Orchestra, Berhard Gueller (conductor)
3:07 AM
Schubert, Franz (1797-1828)
Quartet for strings No 13, D804
Artemis Quartet
3:44 AM
Palestrina, Giovanni Pierluigi da (c.1525-1594)
Tu es Petrus
Chorus of Swiss Radio Lugano, Diego Fasolis (conductor)
3:51 AM
Jean Sibelius (1865-1957)
5 Danses champêtres, Op 106
Petterli Iivonen (violin); Philip Chiu (piano)
3:58 AM
Beethoven, Ludwig van [1770 -1827]
2 Mandolin Sonatinas: C minor WoO 43/1 and C major WoO 44/1
Avi Avital (mandolin), Shalev Ad-El (harpsichord)
4:06 AM
Papandopulo, Boris (1906-1991)
Nad grobom ljepote djevojke (By the Grave of the Beauty), Op.39
Slovenian Chamber Choir, Vladimir Kranjcevic (director)
4:13 AM
Purcell, Henry (1659-1695)
Sonata No 7 in E minor for 2 violins and continuo, Z796
Simon Standage (violin), Ensemble Il Tempo
4:21 AM
Ibert, Jacques (1890-1962)
Trois Pièces brèves
Bulgarian Academic Wind Quintet: Georgi Spasov (flute), Georgi Zhelyazov (oboe), Petko Radev (clarinet), Marin Valchanov (bassoon), Vladislav Grigorov (horn)
4:31 AM
Geminiani, Francesco (1687-1762)
Concerto grosso in E minor, Op 3 No 6
Camerata Bern, Thomas Furi (conductor)
4:40 AM
Haydn, Joseph (1732-1809)
Piano Sonata in E minor, H.16.34
Ingrid Fliter (piano)
4:51 AM
Purcell, Henry [1659-1695]
'Awake, and with attention hear' for bass and continuo, Z181
Stephen Varcoe (bass), David Miller (theorbo), Peter Seymour (organ)
5:02 AM
Humperdinck, Engelbert (1854-1921)
Dream Pantomime - from Hansel and Gretel
Symphony Nova Scotia, Georg Tintner (conductor)
5:11 AM
Sterkel, Johann Franz Xaver (1750-1817)
Duet No 2 for 2 violas
Milan Telecky and Zuzana Jarabakova (violas)
5:20 AM
Schumann, Robert (1810-1856)
Fantasiestücke, Op 73
Aljaz Begus (clarinet); Svjatoslav Presnjakov (piano)
5:31 AM
Brahms, Johannes (1833-1897)
Piano Trio No.3 in C minor, Op 101
Christopher Krenyak (violin), Jan Insinger (cello), Dido Keuning (piano)
5:52 AM
Rachmaninov, Sergey (1873-1943)
Corelli Variations, Op 42
Natalya Pasichnyk (piano)
6:09 AM
Respighi, Ottorino (1879-1936)
Impressioni brasiliane
West Australia Symphony Orchestra, Jorge Mester (conductor).