Main content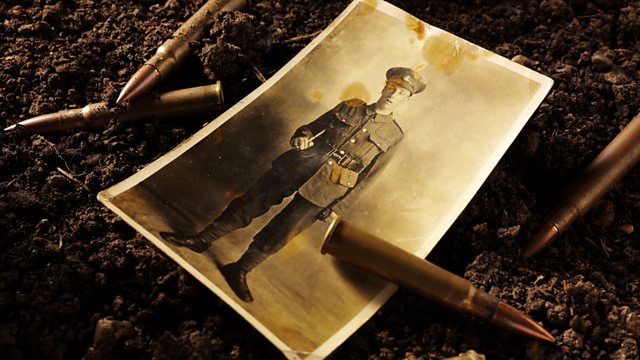 In the Air: Bloody April
Officers of the Royal Flying Corps recall the war in the air during April 1917, when the British suffered heavy losses. With Dan Snow.
The return of the major series tracking the development of the First World War through the archives of the Imperial War Museums and the BBC.
Reaching 1917, Dan Snow explores the events of the year through the recollections of those who were there. As the fighting became more and more desperate, in the air, on the Western Front - even below ground in extensive mining operations - the morale of those being sent into battle was at times becoming dangerously low.
Morale was never worse in the Royal Flying Corps than in spring 1917, which became known as 'Bloody April'. Germany had the upper hand at this point in the war, with superior tactics, training, and technology. With outclassed aircraft, the RFC suffered disastrous losses throughout the month, and beyond. Cecil Lewis and Norman Macmillan eloquently describe the intensity of the dogfights of spring 1917, and others recall the leading flying ace at the time, Captain Albert Ball, who was lost in early May.
In the first five programmes of this year's series, Dan will be also looking at the French mutinies of May 1917 onwards, and the extraordinary feats of military engineering - and deadly cost to German soldiers - involved in exploding 20 huge mines at the Messines Ridge. Soldiers and officers speak about the issue of rank and class in the British Army of 1917, by which time many of the ex-public school officers had been wiped out. There are conflicting versions of events when it comes to the British mutiny at Etaples in September, but Officer Jim Davies, at the centre of the action on the bridge between the army camp and the town, tells his story.
Voices of the First World War is made in partnership between the BBC and the Imperial War Museums.