Main content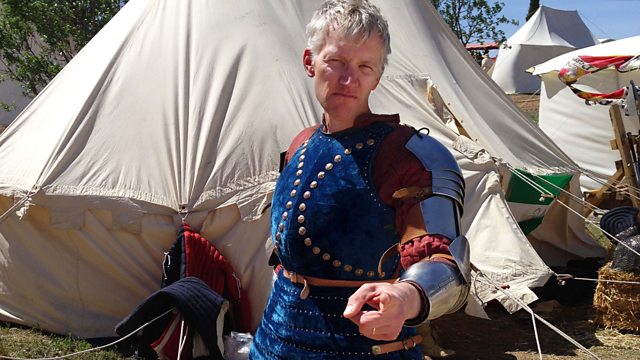 The Stonehenge Tunnel
Helen Castor hears why archaeologists do not want a dig at Stonehenge, and Tom Holland meets the 19th-century pioneer of China's Belt and Road.
Tom Holland goes behind the headlines to look at the stories making history.
Helen Castor travels to Salisbury Plain to hear more about a growing row between archaeologists and our leading heritage organisations about plans to build a tunnel under Stonehenge. She discovers how, increasingly, it isn't iconic Stonehenge that is at the centre of researchers' thinking but the wider and even more historic landscape.
In Lincolnshire, Carenza Lewis and a team from the University of Lincoln are using archaeology for what some might describe as more pressing questions - how we can tackle the housing crisis and provide green space and places to play. A community project in Gainsborough has been evaluating the success of the 20th Century Garden City Movement by analysing artefacts from a post-war housing estate, to see if people actually exploited the space provided by urban planners.
Chinese President Xi Jinping's Belt and Road initiative is a multi-billion dollar infrastructure project that looks set to transform large swaths of Asia and the world beyond. But, as Tom Holland discovers from Silk Road historian Peter Frankopan, British explorers were eying up the economic possibilities of the isolated frontier near Pakistan, Afghanistan and Tajikistan more than 150 years ago.
Producer: Nick Patrick
A Pier production for BBC Radio 4.