Main content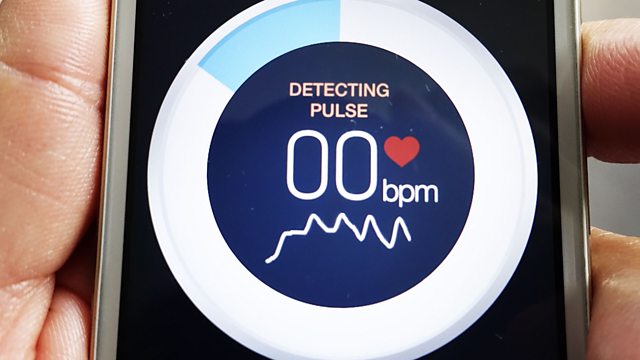 Health Inequality: TB, Trauma and Technology
Cultural discussion programme. Andrew Marr discusses health and mental wellbeing with Lynne Jones, Michael Marmot, Kathryn Lougheed and John Powell.
On Start the Week Andrew Marr explores killer diseases and the health of the world. Kathryn Lougheed focuses on one of the smartest killers humanity has ever faced - TB. It's been around since the start of civilisation and has learnt how to adapt to different environments, so today more than one million people still die of the disease every year. As with many diseases it's the poor who are most at risk. But Sir Michael Marmot explains how it's not just those at the bottom who are adversely affected, as health and life expectancy are directly related to where you are on the socio-economic ladder. The psychiatrist Lynne Jones also explores how far mental well-being is connected to human rights and the social and political worlds in which we live. She trained in one of Britain's last asylums and has travelled the world treating traumatised soldiers and civilians. Professor John Powell is interested in how far the digital world can help improve health and access to health care - from interventions for heart attacks to the treatment of depression. There are more than two hundred thousand health apps on the internet, but just how effective are they?
Producer: Katy Hickman.
Kathryn Lougheed
Kathryn Lougheed worked in tuberculosis research for more than ten years, focusing on the biological mechanisms of latent tuberculosis and small molecule drug discovery.
 
Catching Breath: The Making and Unmaking of Tuberculosis is published by Bloomsbury
Sir Michael Marmot
Sir Michael Marmot is Professor of Epidemiology and Public Health at UCL, where he founded the Institute of Health Equity. He is the current president of the British Lung Foundation and a former president of the World Medical Association.

The Health Gap: the Challenge of an Unequal World was published in 2015 by Bloomsbury
Lynne Jones
Lynne Jones is a child psychiatrist, relief worker and writer. She has spent much of the last twenty-five years establishing and running mental health programmes in areas of conflict or natural disaster.

Outside the Asylum, A Memoir of War, Disaster and Humanitarian Psychiatry is published by Weidenfeld & Nicolson
John Powell
John Powell is an academic public health physician and health services researcher who has been working in the area of digital health for 20 years. 
Credits
| Role | Contributor |
| --- | --- |
| Presenter | Andrew Marr |
| Interviewed Guest | Lynne Jones |
| Interviewed Guest | Michael Marmot |
| Interviewed Guest | Kathryn Lougheed |
| Interviewed Guest | John Powell |
| Producer | Katy Hickman |