Main content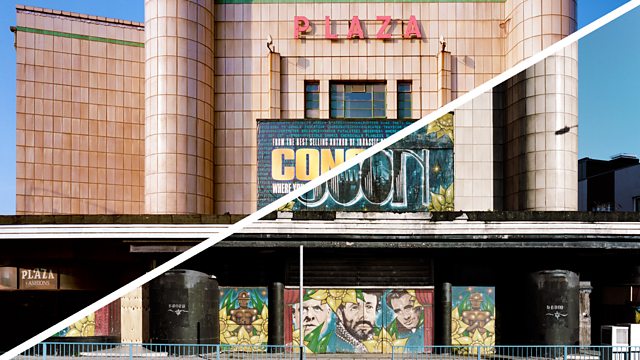 Port Talbot Paradiso
Actor Michael Sheen tells the story of Port Talbot's Plaza cinema, the art deco building where he, Richard Burton and Anthony Hopkins were inspired but which now stands empty.
Actor Michael Sheen explores the history of Port Talbot's Plaza Cinema. A beautiful art-deco building , first opening in 1940, the Plaza was the heart of cinema entertainment for the people of Port Talbot for decades - a place where Richard Burton and Anthony Hopkins watched everyone from George Formby to Bogart and Cagney and where, growing up in Port Talbot in the 1970s and 80s, Michael Sheen had his early encounters with the film industry in which he would thrive.
But as well as charting the onward march of the multiplex which lead to the Plaza's eventual demise, and talking to the last projectionist and cinema manager who fought so hard to make it viable, Michael Sheen explores the importance of places like the Plaza to towns and communities all over the UK. Is it possible to turn it around, find a new use or even see crowds return to the elegant interior, or is the Plaza now only a monument to a past life , rich in nostalgia but which can no longer provide what a modern community needs ? Michael also hears from two other Plaza goers and children of Port Talbot - Rob Brydon and the Opera Singer Rebecca Evans.
Producers: Joanne Cayford and Tom Alban
Photographs: Copyright John Crerar.
Last on