Main content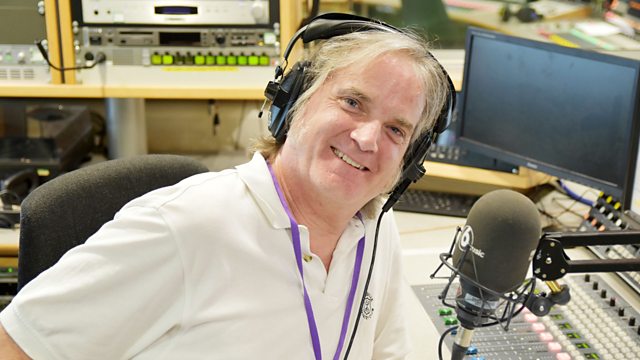 Sid Griffin
Musicologist Sid Griffin joins Mark Radcliffe and Stuart Maconie to discuss the significance and legacy of the Monterey Pop Festival to mark its fiftieth anniversary.
To celebrate the 50th anniversary of Monterey Pop Festival, resident musicologist Sid Griffin joins Mark and Stuart to discuss the significance and legacy of this landmark music festival. Taking place in Monterey, California in June 1967, it's widely considered to have set the template for music festivals to come and heralded the start of the 'Summer Of Love'. Jimi Hendrix, The Byrds, Otis Redding, The Mamas & The Papas, Booker T, Jefferson Airplane and The Who were among the famous line up and Scott McKenzie sang 'San Francisco (Be Sure To Wear Flowers In Your Hair). Just a few days before the UK's own legendary festival, Glastonbury, begins, Mark, Stuart and Sid reflect on the beginnings of the music festival phenomenon.
PLUS, attempt to get your dulcet tones on the DAB airwaves by suggesting what track follows what, in The Chain - or gather your friends around the wireless for some Teatime Themetime fun times by guessing the link between three records. Things wouldn't be complete with out Music News either... so there will be Music News too!