Main content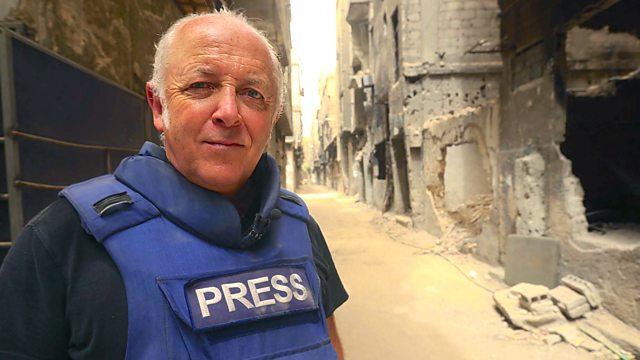 Part 12: The Drums of War
The invasion of Iraq and its fallout, as witnessed by the BBC's Middle East editor Jeremy Bowen.
Jeremy Bowen considers the fallout from the invasion of Iraq in 2003. The BBC's Middle East editor delayed going to Baghdad after the allied attack. He was still having nightmares dating back to the First Gulf War and decided it would be a step too far. He eventually flew out to Iraq after President Bush famously appeared on a US warship which displayed a banner reading 'Mission Accomplished'. Bowen discovered an Iraq in turmoil. His questions about weapons of mass destruction, directed at Britain's Prime Minister Tony Blair, went unanswered.
Bowen has been reporting from the region for more than a quarter of a century. In this series, he combines first-hand accounts from the front line with an in-depth look into the region's history. He has witnessed endless wars between individuals, religious groups and full-sized states, jostling for military, political and economic power. He has interviewed dictators, fanatics and fundamentalists as well as the ordinary people caught up in their dangerous games. In that time, the past has always been present, providing motivation and political ammunition. Bowen has made headlines himself and he has paid a personal price, coming under fire and losing a colleague in the course of reporting - on the worst day, he says, in his life.
Produced by Mark Savage and Cara Swift.
Last on

Broadcast