Main content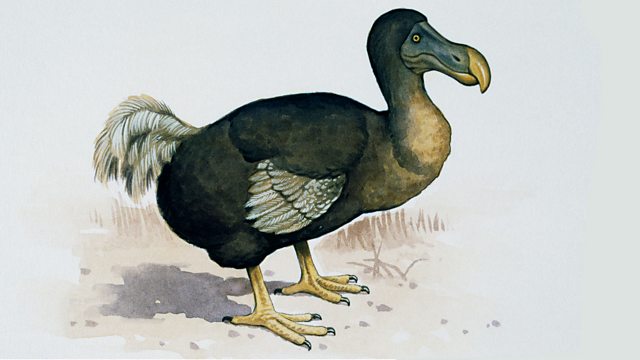 Dodo
There are tales of caucus races, flightless pigeons and an auction house as Brett Westwood explores our relationship with that icon of extinction, the dodo.
The Dodo is a byword for extinction and whilst none of us have ever seen a living Dodo it somehow feels familiar even though we know virtually nothing about it. As Brett Westwood traces our relationship with this icon of extinction, he meets a man whose home is a shrine of Dodo memorabilia, follows the auction of a Dodo skeleton, hears how a head and a foot inspired a famous Caucus race and handles a selection of beautiful Dodo bones. With the help of Lewis Carroll, this bizarre looking bird has captured our hearts and imagination, whilst the true story of this flightless pigeon is a poignant tale. Producer Sarah Blunt.
Errol Fuller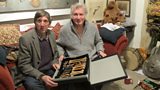 Errol Fuller
paints and writes from his studio in Kent, England. The subject matter of his books is usually extinction, art, or the curiosities of natural history. Author of the seminal Extinct Birds, he has also written and designed books on the Great Auk, the Dodo, and the Passenger Pigeon, along with The Lost Birds of Paradise and Drawn from Paradise, which was a collaboration with Sir David Attenborough.
Dr. Julian Hume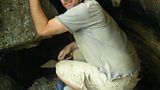 After becoming a professional artist specialising in extinct species, Julian P. Hume obtained a PhD in palaeontology, jointly hosted by the University of Portsmouth and the Natural History Museum, London and Tring. His main area of research is the Mascarene Islands of Mauritius, Réunion, and Rodrigues in the south-western Indian Ocean, where in particular he has studied the history of the dodo Raphus cucullatus. In 2008, he published a critically acclaimed book Lost Land of the Dodo, co-authored with Anthony Cheke, on the extinct Mascarene species, and in 2012 published Extinct Birds, co-authored with Michael Walters. Both books include Julian's artwork of extinct species.
Julian's paintings of extinct birds are produced through a combined knowledge of art and science with each painting executed in the most scientifically accurate way. Julian has made many new fossil bird discoveries which have resulted in his description of a number of extinct bird species new to science.
Ralfe Whistler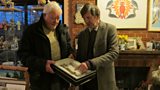 Ralfe Whistler lives in the Dodo House in Sussex. Beyond the Dodo knocker on the front door is the most extraordinary collection of Dodo memorabilia  which he has collected over a lifetime.
Lee Durrell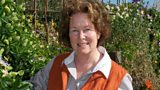 Lee McGeorge Durrell was born in Memphis, Tennessee. As a child she filled empty doll boxes with collections of animals. She studied philosophy at Bryn Maw rCollege before enrolling in a graduate programme at Duke University to study zoology in 1971. Lee became fascinated by animal communication and conducted research for her PhD on the calls of mammals and birds in the forests of Madagascar.
Lee met Gerald Durrell, founder of the Jersey Wildlife Preservation Trust and Jersey Zoo, during one of his lecture tours in America, and they married in 1979.  She became involved with the conservation work of the Trust and was instrumental in re-opening Madagascar to western scientists during the early 1980's. She later influenced the development of new overseas projects for the Trust, particularly in Madagascar where she launched a recovery programme for the world's rarest tortoise. 'The State of the Ark', Lee's first book, was a comprehensive review of species conservation, published in 1986.
Lee and Gerry travelled, wrote books and presented several television series together, basing the series on the books or vice versa. These included 'Ark on the Move', 'The Amateur Naturalist' and 'Durrell in Russia'. In 1990 they led a four-month expedition to Madagascar to collect several endangered animal species for breeding programmes in Jersey. An hour-long television special entitled 'To the Island of the Aye-Aye' won the Gold Award at the New York International Film and Television Festival.
Gerry's health deteriorated after the trip and he passed away, aged 70, in January 1995. Lee succeeded him as Honorary Director of the Trust, which was re-named Durrell Wildlife Conservation Trust. She maintains a deep interest in the Trust's work both in Jersey and overseas and plays an important role as ambassador and fund-raiser.  In 1999 Lee learned to fly light aeroplanes and assisted the Trust for a number of years by flying animals to and from Jersey for breeding programmes.
In 2011 Lee was awarded the MBE in recognition of her services to biodiversity conservation.
Rupert Van der Werff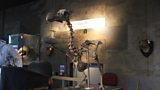 Director of Summers Place Auctions in Billingshurst where the Dodo was auctioned.
Mark Carnall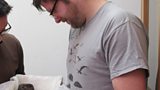 Mark Carnall is Collections Manager at the Oxford University Museum of Natural History. He's responsible for vertebrate and non-arthopod invertebrate collections.
His curatorial interests lie in collections management, conservation and university teaching and research collections. His research interests include general natural history, digitisation and natural history collections, alongside historical preparation, teaching collections and Oxford University's collectors and collections