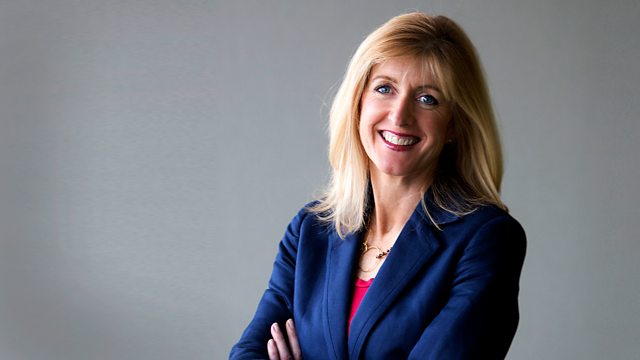 Louise White sits in
PHONE IN: Brexit Anniversary
Twelve months on from the Referendum the Brexit talks are finally underway. Theresa May has just made a "fair and serious" offer proposing EU citizens to be allowed to stay after Brexit. Is Brexit going the way you hoped?
Also looking at:
TAKE DOG TO WORK DAY
Would your working environment be improved by having a hound on the loose? On bring your dog to work day we'll be finding out who does it, and why the organisers think more people should.
FLOATING HOSPITAL
We talk to the doctor from Kilwinning in Ayrshire who swapped her steady NHS job for a floating hospital on the African coast, treating illnesses she'd only read about in textbooks.
GLASTONBURY IS IT TOO MALE?
As Mega Music Festival, Glastonbury kicks off this weekend, a study has noted that 8 out of 10 top acts are all male. So why do so few females headline the major festivals?
CONFLICT LESSONS
We hear about a radical new method to help to teach children how to deal with conflict
EMBARRASSING BODIES DR
Embarrassing Bodies bug expert Dr James Logan tells us why he believes we could soon take a pill that would protect us against midge bites
YOUR MIDGE FORECAST
We want to build the midge map of Scotland - let us know what they're like in your area 0500 92 95 00 or Text 80295
YOUR WEEK, WITH LAUREN
Each week we hear the everyday moments in extraordinary lives. 18 year old Lauren Baigrie has been looking after her mum since she was 8. Last week, you can hear her audio diary.
ACTING YOUR AGE
Star of Friends Courteney Cox is ditching the anti-aging treatments claiming they don't work for her anymore and it's time just to just look "myself". Louise asks when is it time to start acting and looking your age?
Last on