Main content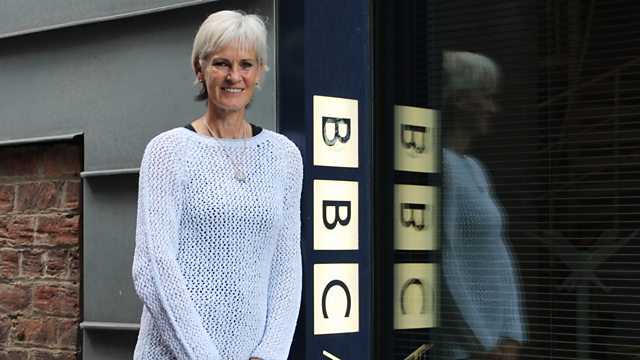 Judy Murray, Marnie and Nomanslanding at Glasgow's Tramway
Judy Murray talks about about her memoir, Knowing the Score, Glasgow songwriter Helen Marnie talks about her new album, and Janice hears about Nomanslanding at Glasgow's Tramway.
Judy Murray talks to Janice about her memoir, Knowing the Score.
Nomanslanding is a huge international collaboration blending art and performance, currently being installed at Glasgow's Tramway. Graham Eatough and Robyn Backen tell Janice about the project, which has already been seen in Germany and Australia, and is being reworked for Glasgow.
Start to End has been described as the best covers night in Scotland. Young musicians from some of the nation's up and coming bands gather together to play a classic album from start to end. Three of the organisers join Janice to talk about their next gig, covering Jeff Buckley's album Grace.
Time of Lies is a political satire by Douglas Board, imagining the after-effects of the Brexit referendum, and what would happen if Britain elected a Trump-like character as prime minister.
Art historian talks to poet Jim Carruth, who will be Poet in Residence at this year's Royal Highland Show, about his favourite work of art, in the latest edition of Talking Pictures.
Glasgow songwriter Helen Marnie, aka Marnie, tells Janice about her new album Strange Words and Weird Wars.
Single of the Week is Sweetest Moment by Sister John.
Last on