Main content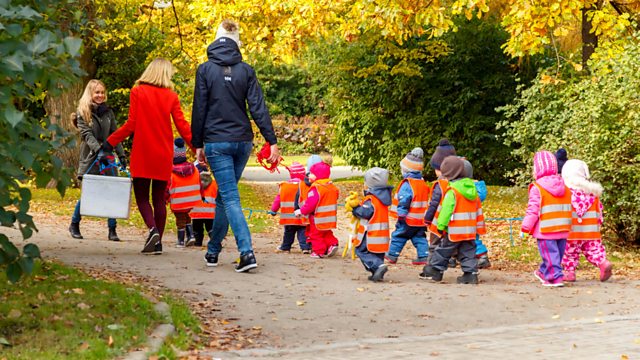 DUP policy on pensions and benefits plus 95% mortgages & tax-free childcare problems
As Theresa May tries to cut a deal with the DUP, what might the DUP want on benefits? Plus concerns about 95% mortgages and problems with the tax-free childcare scheme.
Now that Theresa May has lost her parliamentary majority, the Conservatives have opened negotiations with Northern Ireland's Democratic Unionist Party (DUP), to win enough support to give her a working Parliamentary majority. But there are significant policy differences between the two parties - on Universal Credit and the winter fuel allowance, for instance. We hear from former DUP Social Development Minister Nelson McCausland, what his party might demand before doing a deal.
The 95% mortgage is back. There are now nearly 300 of them on the market - the highest number for almost a decade. While young people in particular may see them as a golden opportunity to get on the housing ladder, some experts are warning that first time buyers could find themselves in negative equity. We hear from mortgage expert Ray Boulger from John Charcol and Caroline Hamilton of the Money Advice Service.
The government's new tax-free childcare scheme promises that for every £80 you pay to a child minder or nursery, the government will top it up with another £20 - up to a maximum of £2000 per child. The scheme launched in April, with parents of under-fours invited to apply first. By the end of the year it's due to be open to all parents with children under the age of 12 - as long as they're working at least 16 hours a week, are not getting Tax Credits or Universal Credit, and are each earning less than £100,000 a year. It will ultimately replace the employer-led tax-free voucher system. But parents and nurseries report problems registering and using the payment system. Some say their money is trapped in the system. One nursery told us that problems with the system could force it to shut down.
Presenter: Paul Lewis
Producer: Paul Waters.
Chapters
DUP policy on pensions and benefits

Will the DUP's policy on pensions and benefits affect your personal finances?

Duration: 07:02

Mortgages

Should people be tempted by 95% mortgages?

Duration: 07:29

Childcare

Has the tax-free childcare system turned into an HMRC online nightmare?

Duration: 08:25