Main content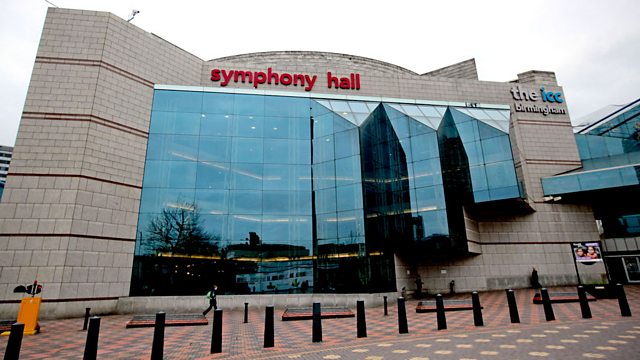 CBSO - Stravinsky, Tippett, Beethoven
Live from Symphony Hall, Birmingham, CBSO conducted by Mirga Grazinyte-Tyla. Stravinsky: Petrushka. Tippett: Piano Concerto (with Steven Osborne). Beethoven: Leonore Overture No 3.
Tom Redmond presents a concert of Stravinsky, Tippett and Beethoven, given by the CBSO, conductor Mirga Gražinytė-Tyla and pianist Steven Osborne live at Symphony Hall in Birmingham.
Stravinsky: Petrushka (1947)
8.05: Interval
8.25
Tippett: Piano Concerto
Beethoven: Leonore overture no.3
Steven Osborne (piano)
City of Birmingham Symphony Orchestra
Mirga Gražinytė-Tyla (conductor)
Shrovetide in old Russia, and passions surge as the crowds throng the spring Fair, and with them the instantly recognisable sound-world of Stravinsky's ballet Petrushka. But passions aren't for puppets... are they? Even the smaller orchestra of Stravinsky's 1947 revision leaves no room for magical doubt in this "creed of colour, movement, and illusion". Then, Steven Osborne with the confidently symphonic piano concerto that a young maverick Tippett wrote specially for the CBSO, with its visionary middle movement. And for a rousing end, Beethoven's heroic Leonore Overture No.3.
Following tonight's concert, there'll be a chance to hear recordings by previous winners in the BBC Cardiff Singer of the World competition, ahead of the 2017 final this weekend.
Music Played
Part 1

Interval

Part 2

Post-concert