Main content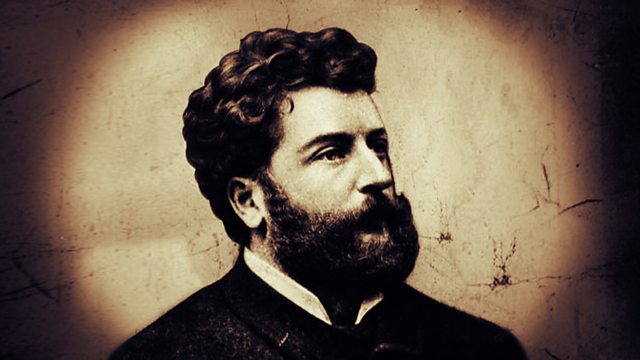 Donald Macleod focuses on Bizet's experiencing the sights, sounds and smells of Rome, living in the Villa Medici alongside artists, poets and sculptors.
To enter the prestigious Prix de Rome was no mean undertaking, and Bizet did it twice, succeeding on his second attempt.
A man of multiple love affairs who became devoted to his neurotic wife; a superb pianist who studiously avoided the concert stage; a man for ever associated with Spain, even though he'd never been there - George Bizet is a mass of contradictions. As well as composing what is arguably the world's best known and most popular opera - Carmen - Bizet also composed some spectacular flops. Always seeking popular as well as critical success, that was the very thing that eluded him during his lifetime. And yet, despite the caustic discouragement of Parisian reviewers, Bizet wrote songs and operas of astonishing beauty, even if the plots and libretti didn't always match the composer's dramatic sense.
In today's episode George Bizet experiences the sights, sounds and indeed smells of Rome, living in the Villa Medici alongside artists, poets and sculptors. The only condition for this student grant was that he would send back to Paris a composition to prove his diligence in pursuit of his art. Not that Bizet would forego all worldly pleasures in the single-minded pursuit of that endeavour.
Ronde turque (3 Esquisses musicales)
Per Setrak, piano
Tu rex gloriae, Christe (Te Deum)
Katarina Jovanovic, soprano
Philippe Do, tenor
Choeur Regional Nord/Pas-de-Calais
Orchestre National de Lille
Jean-Claude Casadesus, conductor
Don Procopio, Act 2 (excerpt)
Mady Mesplé, soprano (Donna Bettina)
Alain Vanzo, tenor (Don Odoardo)
Jules Bastin, bass (Don Procopio)
Choeur et Orchestre Lyrique
Bruno Amaducci, conductor
Roma: Suite for Orchestra
Orchestre de Paris
Paavo Järvi, conductor.