Main content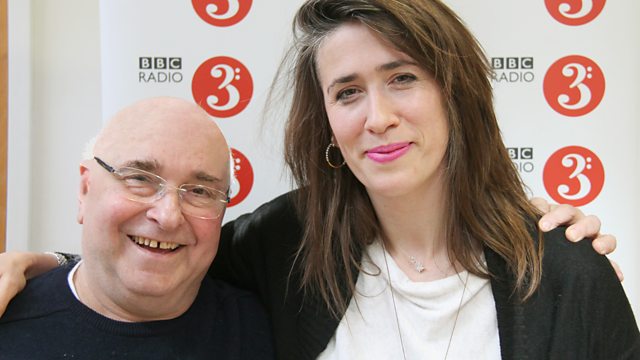 Monday - Rob Cowan with Imogen Heap
With Rob Cowan. Including Musical challenge; Music on Location: Mozart: Symphony No 31 'Paris'; Artist of the Week: Alisa Weilerstein, featured performing Dvorak's Cello Concerto.
9am
Rob sets the tone and mood of the day's programme with a range of music to intrigue, surprise and entertain.
9.30am
Take part in today's musical challenge: identify a piece of music played in reverse.
10am
Rob's guest in the week of BBC Music Day is the musician Imogen Heap. Imogen is best known as a singer-songwriter, but she's composed music for film and theatre as well as working in sound engineering and production. She's written music for the West End show Harry Potter and the Cursed Child, and the film The Chronicles of Narnia: The Lion, The Witch and The Wardrobe. She is also at the forefront of musical technological innovation with her recent development of musical gloves and a new way of running the music industry called Mycelia. Imogen is named after the composer Imogen Holst and is passionate about a wide range of classical music. As well as talking about her life and work, throughout the week she'll be sharing music by composers including Debussy, Steve Reich and Arvo Pärt.
10.30am
Music on Location: Paris
Rob explores music connected with Paris by Mozart. The composer penned his Paris Symphony whilst visiting the city in 1778 and wowed the local audience.
11am
Artist of the Week: Alisa Weilerstein
Rob's featured artist is the American cellist Alisa Weilerstein, who made her concert debut at the age of 13 and was soon recognised as an artist with exceptional powers of communication. Always a keen promoter of contemporary music, Weilerstein brings her radiant tone to the Seven Tunes Heard in China by the Chinese-American composer Bright Sheng, one of the pieces Rob's chosen to feature this week. She's joined by her parents, the violinist Donald Weilerstein and the pianist Vivian Hornik Weilerstein, for an emotionally potent performance of Schumann's G minor Piano Trio, and she can also be heard in a trio of concertos: Dvořák's evergreen Cello Concerto, the searingly dramatic 2nd Cello Concerto of Shostakovich, and the perennially affecting Elgar Concerto with Staatskapelle Berlin under Daniel Barenboim.
Dvořák
Cello Concerto in B minor, Op.104
Alisa Weilerstein (cello)
Czech Philharmonic Orchestra
Jiří Bělohlávek (conductor).
Music Played
Imogen Heap's First Choice

Imogen Heap's Second Choice

Imogen Heap's Third Choice

Music on Location: Paris

Artist of the Week: Alisa Weilerstein
Musical Challenge: Recording Rewind
The piece of music we reversed was the Presto finale of Beethoven's String Quartet Op.18 No.3