Main content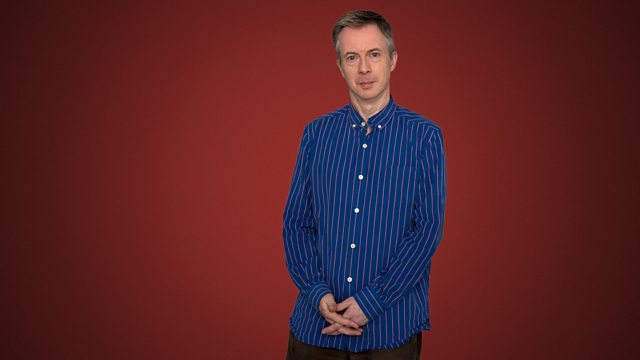 Proms 2016: Beethoven's Missa Solemnis
John Shea presents a performance of Beethoven's Missa Solemnis given at the 2016 Proms.
2016 BBC Proms John Shea presents a performance of Beethoven's Missa Solemnis
12:31 AM
Beethoven, Ludwig van (1770-1827)
Missa Solemnis, Op 123
Camilla Nylund (soprano), Birgit Remmert (mezzo-soprano), Stuart Skelton (tenor), Hanno Müller-Brachmann (bass), Hallé Choir, Manchester Chamber Choir, BBC Philharmonic, Gianandrea Noseda (conductor)
1:44 AM
Beethoven, Ludwig van (1770-1827)
Symphony No 6 in F major, Op 68, 'Pastoral'
Oslo Philharmonic Orchestra, Rafael Frübeck de Burgos (conductor)
2:31 AM
Brahms, Johannes [1833-1897]
String Sextet No 2 in G major, Op 36
Aronowitz Ensemble (ensemble)
3:12 AM
Chopin, Fryderyk [1810-1849]
24 Preludes, Op 28
Cédric Tiberghien (piano)
3:51 AM
Corelli, Arcangelo (1653-1713)
Sonata da chiesa in E minor, Op 1 No 2
London Baroque
3:57 AM
Ebner, Leopold (1769-1830)
Trio in B flat major
Zagreb Woodwind Trio
4:04 AM
Bernat Vivancos [b.1973]
Nigra sum
Latvian Radio Choir, Sigvards Klava (conductor)
4:13 AM
Rubinstein, Anton (1829-1894), transcribed by Josef Lhevinne (1874-1944)
Kamennoi Ostrov, Op 10 No 22
Josef Lhévinne (piano)
4:21 AM
Albinoni, Tomaso (1671-1750)
Trumpet Concerto in B flat, Op 7 No 3
Ivan Hadliyski (trumpet), Kamerorchester, Alipi Naydenov (conductor)
4:31 AM
Bellini, Vincenzo (1801-1835), arr. unknown
Oboe Concerto in E flat (arranged for trumpet)
Geoffrey Payne (trumpet), Melbourne Symphony Orchestra, Michael Halasz (conductor)
4:39 AM
Mendelssohn, Felix (1809-1847)
Laudate Pueri
Polyphonia, Ivelina Ivancheva (piano), Ivelin Dimitrov (conductor)
4:49 AM
Brahms, Johannes (1833-1897)
Rhapsody in B minor, Op 79 No 1
Steven Osborne (piano) Recorded at Janet Wallace Fine Arts Center, Macalester College, St Paul (Minnesota)
4:58 AM
Abel, Carl Friedrich (1723-1787)
Cello Sonata in A major
La Stagione Frankfurt: Rainer Zipperling (cello), Harald Hoeren (harpsichord)
5:07 AM
Mantzaros, Nicolaos [1795-1872]
Sinfonia di genere orientale in A minor
National Symphony Orchestra of Greek Radio, Andreas Pylarinos (conductor)
5:17 AM
Cesti, Pietro Antonio (1623-1669)
Pur ti ritrovo alfine (Orontea)
Cettina Cadelo (soprano: Tribino), Gastone Sarti (baritone: Gelone), Concerto Vocale, René Jacobs (conductor)
5:25 AM
Durante, Francesco (1684-1755)
Harpsichord Concerto in B flat
Gerald Hambitzer (harpsichord), Concerto Köln
5:35 AM
Haydn, Joseph [1732-1809]
String Quartet in E flat major, Op 33 No 2, 'Joke'
Escher Quartet: Adam Barnett-Hart & Wu Jie (violins), Pierre Lapointe (viola), Dane Johansen (cello)
5:54 AM
Schumann, Clara (1819-1896)
4 Pièces fugitives, Op 15
Angela Cheng (piano)
6:07 AM
Tchaikovsky, Pyotr Il'yich (1840-1893) (arranged Ann Kuppens)
Roccoco Variations, Op 33
Gavriel Lipkind (cello) Brussels Chamber Orchestra.