Main content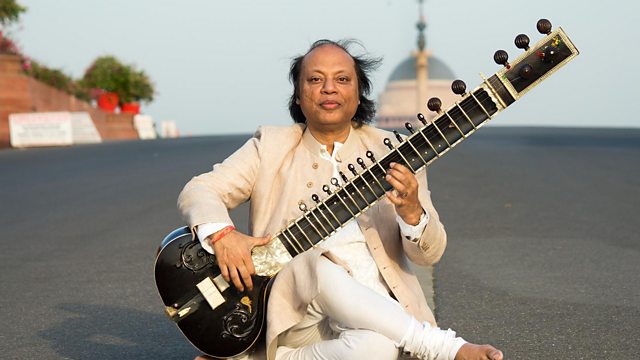 Nishat Khan
Michael Berkeley's guest is sitar player Nishat Khan. His choices include works by Bach, Bruckner, Britten, Mozart and Falla, plus sitar music played by Khan's father and uncle.
Nishat Khan is one of India's finest musicians; born into a dynasty of famous sitar players, he first went on stage with his father and uncle when he was only seven. Since that first appearance in Calcutta in the 1970s, he has performed worldwide, collaborated with all kinds of musicians, from Philip Glass to Gregorian choirs to Django Bates, and composed both for the BBC Proms and for Bollywood films. He's here in Britain to appear at the Aldeburgh Festival this June, fresh from recording the soundtrack to a Bollywood movie.
In Private Passions he talks to Michael Berkeley about the musical family he grew up in - he started playing the sitar before he could even walk. He explores too the spiritual meaning of music within this tradition and its power to reveal the voice of God. And he shares his excitement at discovering Western classical music, still very much a minority taste in India.
Nishat Khan's choices include Bach's B Minor Mass; Bruckner's 8th Symphony; Mozart, Manuel de Falla; Britten's "Sea Interludes"; and sitar music played by his father and uncle.
Produced by Elizabeth Burke
A Loftus Production for BBC Radio 3.
Six mind-expanding music podcasts to download in 2019
Archive Unlocked: Two Decades of Private Passions