Main content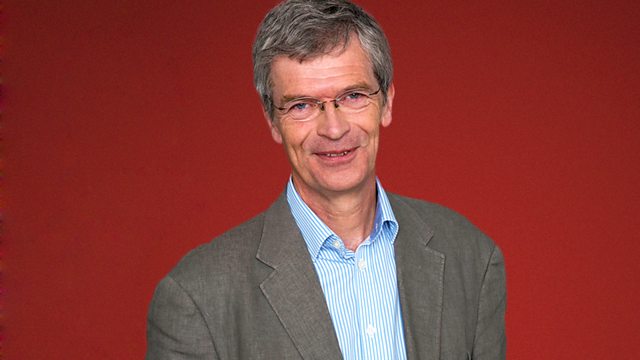 10/06/2017
Alyn Shipton's selection from listeners' requests in all styles of jazz includes music by US saxophonist Charles Lloyd.
Performers:
Artist  Duke Ellington
Title  Caravan
Composer Ellington / Tizol / Mills
Album  Treasury Shows Vol 14
Label  Storyville
Number  903901-4 CD 2 Track 24
Duration  3.54
Performers Taft Jordan, Shelton Hemphill, Cat Anderson, Rex Stewart, t; Joe Nanton, Lawrence Brown, Claude Jones, tb; Al Sears, Jimmy Hamilton, Johnny Hodges, Otto Hardwick, Russell Procope, Harry Carney, reeds; Duke Ellington, p; Fred Guy, g; Junior Raglin, b; Sonny Greer, d. 20 Oct 1945.

Artist  Jimmie Lunceford
Title  Uptown Blues
Composer Lunceford
Album  Strictly Lunceford
Label  Proper
Number  Properbox 125 CD 4 Track 6
Duration  2.52
Performers Snooky Young, Gerald Wilson, Paul Webster, t; Elmer Crumbley, Russell Bowles, Trummy Young, tb; Willie Smith, Dan Grissom, Ted Buckner, Hoe Thomas, Earl Carruthers, reeds; Edwin Wilcox, p; Al Norris, g; Moses Allen, b; Jimmy Crawford, d. 14 Dec 1939.

Artist  Ben Webster / Harry Edison
Title  Taste on the Place
Composer Edison
Album  Complete Sextet Recordings
Label  Lonehill
Number  10258 CD 2 Track 4
Duration  7.02
Performers Ben Webster ts; Harry Sweets Edison, t; Oscar Peterson, p; Herb Ellis, g; Ray Brown, b; Alvin Stoller, d.

Artist  Wes Montgomery
Title  D Natural Blues
Composer Montgomery
Album  The Incredible Jazz Guitar of…
Label  Masterworks
Number  21340 Track 9
Duration  6.26
Performers:  Wes Montgomery, g; Buddy Montgomery, p; Monk Montgomery, b; Larance Marable, d. SF, 1960.

Artist  Charles Lloyd
Title  Forest Flower - Sunset
Composer Lloyd
Album  Forest Flower: Charles Lloyd at Monterey
Label  Atlantic
Number  SD 1473 Track 2
Duration  10.37
Performers Charles Lloyd, ts; Keith Jarrett, p; Cecil McBee, b; Jack DeJohnette, d. 18 Sept 1966.

Artist   Bunny Berigan
Title    I Can't Get Started
Composer  Duke, Gershwin
Album    Let's Do It
Label    Acrobat
Number   145 Track 8
Duration   4.47
Performers:   Bunny Berigan, t, v; Steve Lipkins, Irving Goodman, t; Al George , Sonny Lee, tb; Mike Dot, Joe Dixon, Clyde Rounds, George Auld, reeds; Joe Lippman, p; Tom Morgan, g; Hank Wayland, b; George Wettling, d.  7 Aug 1937

Artist  Paul Barbarin
Title  Too Late
Composer Barbarin
Album  Atlantic New Orleans Sessions
Label  Mosaic
Number  MD4 179 CD 2 Track 11
Duration  3.39
Performers Ernie Cagnolatti, t; Frog Joseph, tb Louis Cottrell Jr, cl; Lester Santiago, p; Emanuel Sayles, bj; Placide Adams, b; Paul Barbarin, d. 5 July 1962.

Artist  Edmond Hall
Title  Profoundly Blue
Composer Hall
Album  Profoundly Blue
Label  ASV/Living Era
Number  AJA 5410 Track 3
Duration  4.07
Performers Edmond Hall, cl; Meade Lux Lewis, celeste; Charlie Christian, g; Israel Crosby, b. 5 Feb 1941

Artist  Oscar Peterson
Title  C Jam Blues
Composer Ellington
Album  Night Train
Label  Verve
Number  V6 8538 Track 2
Duration  3.23
Performers Oscar Peterson, p; Ray Brown, b; Ed Thigpen, d. Dec 1962.

Artist  Humphrey Lyttelton
Title  One Man Went To Blow
Composer trad arr Lyttelton
Album  The Parlophones Vol 2
Label  Dormouse
Number  0352 Track 9
Duration  2.58
Performers: Humphrey Lyttelton, t, cl, p, wb.

Artist  Humphrey Lyttelton
Title  Rain
Composer Lyttelton
Album  1957-58
Label  Lake
Number  269 CD 1 Track 19
Duration  4.12
Performers Humphrey Lyttelton, t; John Picard, tb; Tony Coe, as; Kathy Stobart, ts; Ian Armit, p; Brian Brocklehurst, b; Eddie Taylor, d. 26 Nov 1957