Main content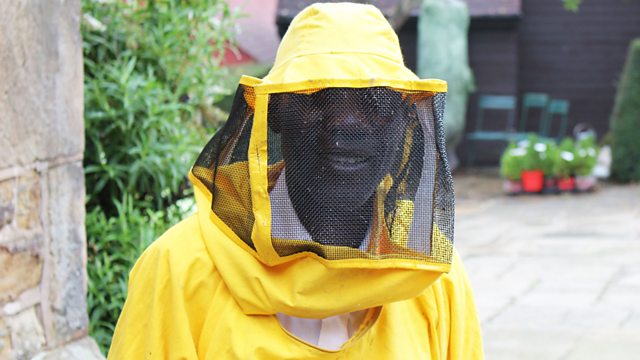 A struggling farmer from Malawi is dropped into the life of an overworked fire officer from Essex. Can they survive in a world so different from their own?
Two fathers from opposite sides of the globe are blindfolded and dropped into each other's worlds. Swapping lives for one week, they take on the challenge of living in a culture totally different from what they are used to and are forced to face their own and their families' futures head on. John, a fire officer from Essex, has spent his whole life working, only to realise his life might be slipping away from him all too quickly. He dreams of living the good life, but his workaholic routine means he hardly has time to see his grown-up kids or grandchildren. His daughter misses her dad, and a rarely-used motorhome that might give John the life he craves sits idle in the driveway of his Essex home.
Thousands of miles away, George, a simple farmer from Malawi, has worked the land all his life to provide for his family. He has always believed that the life Brits lead in the UK must be a much simpler one because everything is so much more advanced. He is searching for answers to his fears concerning the survival of his family farm business - with a severe lack of water and a fear that his sons don't want to take the farm over as George grows older, he is looking for solutions to keep the business and his family afloat. He thinks the UK might hold the key.
As both men swap lives, John soon realises that the simple life might not be all it is cracked up to be. George's son Sam wants to seek his fortune in the city, while George is desperate to find a way to make the farm more productive and provide the family with a better future. John realises that everyone who lives in Malawi craves what he has back at home. But he soon finds something far richer in their society. Unlike his life in Britain, the community in Malawi look out for each other. He reflects that it is similar to 'the good old days' his father used to tell him about living on a farm in Wales. But this life is slipping away as the kids today now want to have more in their lives. By spending time in the community and bonding with Sam, John realises that when he gets home, he needs to make changes in his own family relationships and work-life balance. He learns that, although Sam loves his dad, he wants to earn money - but just not by spending his life scrapping a meagre living from the land.
George comes to Britain and notices that people are constantly rushing around, looking at their phones and always on the move. During a shopping trip with Cheryl, he notices that everything is so accessible. He thinks that people come to the supermarkets because they do not have enough land or time to grow their own food as they are always rushing around. George discovers that people in Britain, while working hard, also have something called leisure time. At first, he is confused by this, but then is inspired to go on a campervan road trip with Cheryl. On the campervan trip, he discovers British culture, but also learns more about John and his life with Cheryl. George looks at his own future, that of his kids and what he can do to support them. During a road trip, George visits a bee farm and realises that there might be a solution to make his family business more profitable and the farm more sustainable - a more attractive proposition to his son and heir, Sam. During their swaps, both men realise the importance of fatherhood and heritage. As both men immerse themselves in their new locations, the viewer is indulged in beautiful landscapes and a travelogue journey with them.
More episodes
Previous
You are at the first episode
Clips

Credits
| Role | Contributor |
| --- | --- |
| Executive Producer | Sam Bickley |
| Executive Producer | Samantha Anstiss |
| Director | Damian O'Mahony |
| Series Producer | Naomi Gayler |